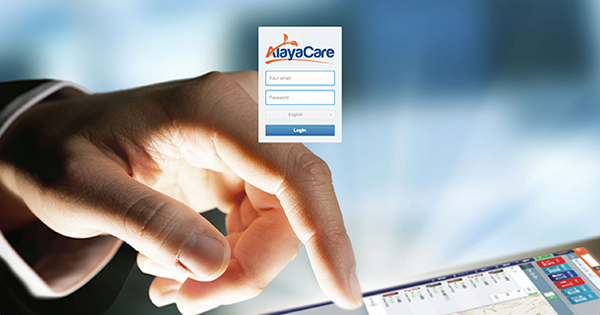 BAYADA Home Health Care is partnering with AlayaCare, a home healthcare technology company, to pilot a program that will bring on-demand health information, real-time task management, and clinical documentation to the fingertips of BAYADA clinicians and field employees. The partnership reinforces the commitment of both organizations to empower employees and improve health outcomes by employing innovative technology solutions.
The goals of this pilot will employ mobile technology to:
Reduce administrative complexity and streamline workflows, increasing efficiency for BAYADA care professionals

Empower BAYADA clinicians to capture clinical information and manage caseloads from the field

Engage field employees to improve client outcomes
This partnership aligns with BAYADA's people-first strategy to leverage state-of-the-art technology in care delivery and training so its caregivers can focus on what's most important to them: their clients.
"Providing home care has historically required a lot of administration," said Mark Baiada, founder and president of BAYADA. "AlayaCare's software should increase efficiencies and provide managers and front line staff with timely, relevant, and accurate information for our team to deliver the best care possible. By empowering our caregivers to use this technology in our clients' homes, schools, and the community, we're enabling them to focus on what they love to do—providing meaningful, one-on-one care."
AlayaCare is a progressive software company with a mission to deliver better health outcomes. They recognize that technology, user experience, and data are pivotal in achieving its mission. The AlayaCare solution is architected with flexibility and designed to use advanced technologies of artificial intelligence, machine learning, and optimization.
"We are thrilled to be working with an organization like BAYADA that shares the same passion as we do," said Adrian Schauer, CEO of AlayaCare. "We have developed AlayaCare's innovative solutions for outcome driven providers – the shift to quality or value-based care is our guiding principal."