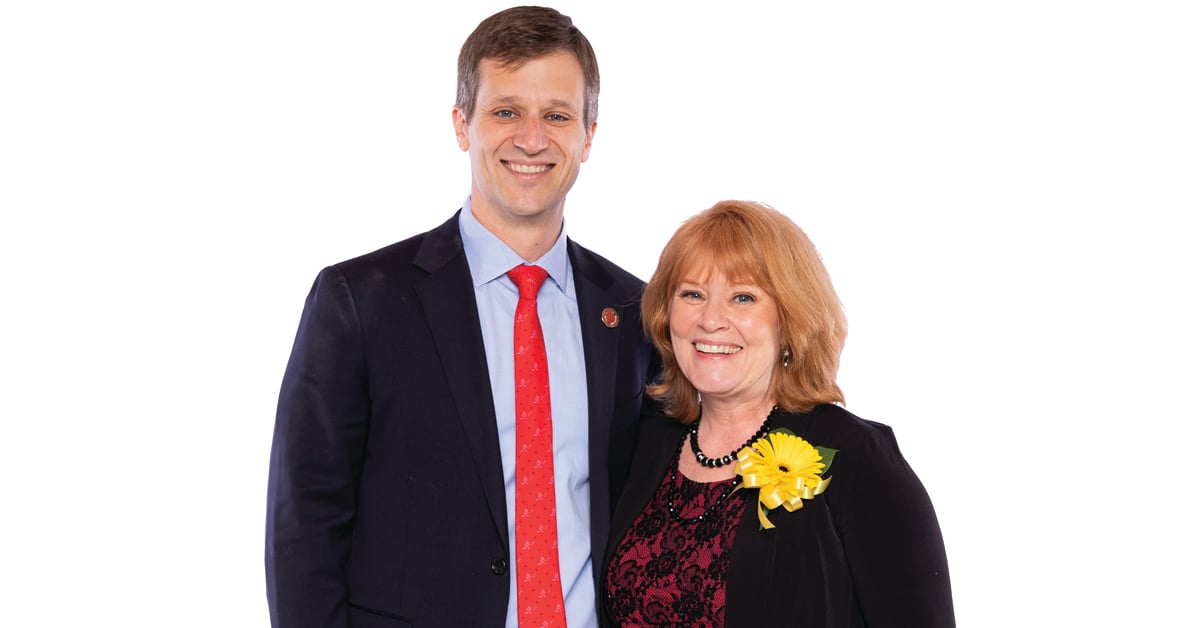 BAYADA Home Health Care Pediatrics nurse Julie Pergolizzi, RN, was recognized as the 2019 national Registered Nurse Hero of the Year. Pergolizzi accepted the prestigious award for exemplifying the highest standards of care in front of thousands of attendees during BAYADA's annual awards ceremony on April 27 in Philadelphia, PA. The award was presented by BAYADA CEO David Baiada.
"It is such a blessing for me to be recognized for what I do every day, for what's in my heart,"said Pergolizzi, who has worked for the BAYADA Pediatrics office in Paoli since 1999. "You have given me the opportunity to be the nurse that I feel God has chosen me to be."
BAYADA Pediatrics Director Matt Lewars was thrilled, but not at all surprised, to learn that Pergolizzi had received this national recognition. "Julie is naturally able to connect with others, and easily forms meaningful relationships," he said. "Her warm smile and compassionate personality make it easy for the families of our clients to feel comfortable with Julie caring for their child. Everyone on our team in Paoli feels so lucky that she has called BAYADA home for so many years."
Alina Stevens couldn't agree more. At age 13, her son Tryae received the devastating diagnosis of neuroblastoma, a cancer that forms in immature nerve tissue in the adrenal gland, neck, chest, or spinal cord. Pergolizzi entered their lives after Tyrae had undergone a bone marrow transplant, and she cared for him at home following his demanding auto-immunotherapy treatments.
"Tryae always looked forward to the days when he had Julie as his nurse. She didn't just care for Tryae, she cared for our entire family," said Stephens. "Julie, you really helped us through a difficult time and I love you and wish you the best."
According to Pergolizzi, it is Tryae who deserves to be called a hero. "All of the days I cared for him as sick as he was he never complained and he was always pleasant. He was more concerned about his family and how they were dealing with the situation," she said about Tryae, who is now cancer-free. "He is such a cool kid. He went through so much but not only that, he beat it!"
Pergolizzi has an innate ability to talk to people and connect with them. It is a trait that has not gone unnoticed by her daughter Hannah, who will graduate from nursing school in the coming weeks. "I think my mom's drive comes from the fact that she really loves what she does," said Hannah. "She truly finds joy and wants what's best for these kids. Her being a nurse has inspired me and shown me the amount of dedication and care and passion I can have for this field."
Pediatric home health care is the perfect choice for Pergolizzi, who loves that she gets to see the same children week after week. "I'm just doing my job, I didn't know I would be singled out," she said. "I want to thank everybody at BAYADA, my family, and everyone who came to the awards ceremony to be with me. It just really means a lot."