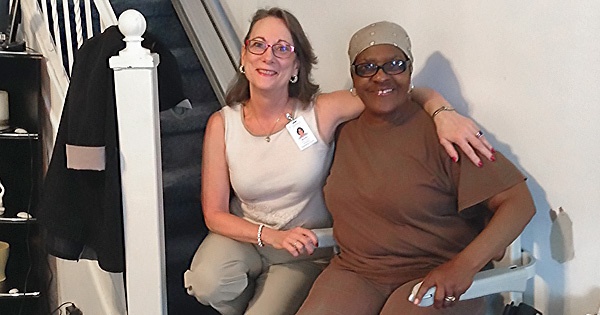 BAYADA Director Marti Trudeau, RN, CPHQ, MPA, University City State Programs Office poses with her BAYADA client Tina M.
Through a warm and uplifting blog post published by the American Journal of Nursing, Marti Trudeau, BAYADA Home Health Care Director and a nurse for more than 40 years, shares her insight about her patients and what she's learned about people.
The story tells important aspects of the patient and human experience as told by Trudeadu in her authentic, expert voice.
To read another piece by Trudeau, visit the BAYADA Cares blog and what she has to say about Home Care and Veterans.