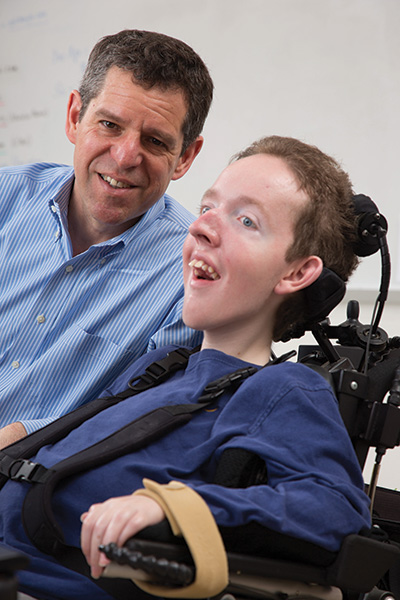 Parents like Al Freedman, pictured with his son Jack, who has SMA, will benefit from a Cure SMA grant that will allow BAYADA Home Health Care to provide simulation lab training to families of children with SMA.
Pilot program will train family caregivers of those with spinal muscular atrophy
Cure SMA, a national non-profit organization dedicated to the treatment and cure of spinal muscular atrophy (SMA), has awarded BAYADA Pediatrics, a specialty of BAYADA Home Health Care, with a $30,000 clinical care grant. The funding will allow BAYADA to develop a pilot study involving hands-on, simulation-based training to help family members care for the complex medical needs of their children with SMA.