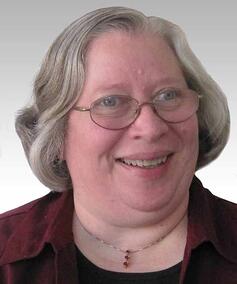 BAYADA Hospice in Burlington announced that TylaAnn Burger, RN, CHPCA, has been named associate director, responsible for leading the team and managing all operations of the office. The office provides high quality end-of-life services— including clinical, emotional, social, and spiritual—to adults and seniors throughout Vermont.
Burger is the only certified hospice administrator in Vermont. Hospice administrator certification ensures that a person has mastered specific competences related to hospice administration, and demonstrates excellence in the hospice field.
"I'm thrilled to welcome TylaAnn to our hospice team," said Kristin Barnum, RN, MBA, area director for BAYADA Hospice. "Her exprtise in regulatory and compliance, operations, and organizational leadership will help us provide more people with access to the high quality end-of-life services they deserve."
Burger has more than 20 years of hospice clinical, clinical management, and executive experience, and has worked for a variety of urban and rural hospice agencies. Her experience includes the founding, licensure, certification, and operation of an inner city hospice targeting underserved populations in Philadelphia. This led to her presenting the 2010 keynote presentation on Hospice Care for Disadvantaged Populations at the New Jersey Hospice & Palliative Care Organization annual meeting. In addition, Burger was the contributing author for the Pain and Symptom Management chapter in the textbook, End of Life Nursing Care.
BAYADA Hospice, a BAYADA Home Health Care specialty practice, provides a comprehensive array of end-of-life services that enable people to remain at home with comfort, dignity, and peace of mind.