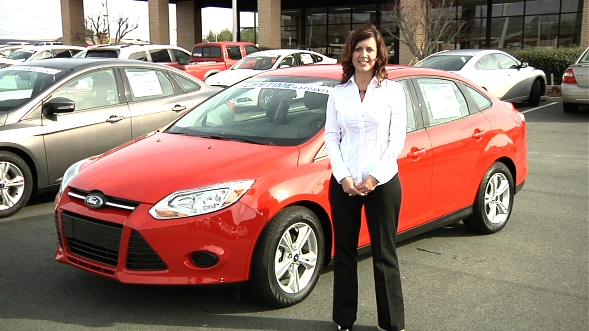 The BAYADA Home Health Care offices in Georgia, North Carolina, and South Carolina announce the new Drive it Home Contest, in which one lucky winner will drive home in a brand new 2014 Ford Focus. The contest, which is open to the general public, kicked off on January 6 and runs through December 31, 2014, with the winner being announced on January 2, 2015. Contestants can earn entries toward the grand prize every time they refer a nurse to BAYADA by visiting www.bayada.com/driveithome.
"We know that there are many people who have friends, neighbors, and family members who are excellent nurses," said BAYADA Division Director Virginia Steelman. "Every time they refer a nurse to BAYADA, they can increase their chances of winning the car!"
To participate in the contest, a potential contestant must first register to become a BAYADA Talent Scout by visiting bayada.com/driveithome, which includes complete eligibility guidelines and contest instructions. Once registered, Talent Scouts can begin referring nurses to BAYADA through the website. There is no limit to the number of referrals, so contestants can increase their odds of winning the car by submitting multiple referrals. Talent Scouts will also have the chance to win one of four, $500 cash prizes that will be awarded quarterly this year.
BAYADA, a leader in providing home health care for children, adults, and seniors, is seeking talented, dedicated nurses who are looking for the opportunity to provide meaningful, one-on-one care to clients at home.
Benefits include health insurance, a 401(k) retirement plan, competitive salary, tuition reimbursement, scholarship and career growth opportunities, and reward and recognition programs. Nurses have access to 24 hour clinical support and flexible scheduling, including full-time, part-time, and per diem positions. BAYADA nurses enjoy working for a company that values and rewards compassion, excellence, and reliability.
"The recruiting contest is a win-win-win for all," says Steelman. "BAYADA hires exceptional nurses to care for its clients; newly-recruited nurses have an opportunity to work for an excellent company; and a very lucky Talent Scout can drive home in a brand new car!"
This contest is completed. Thank you to everyone who participated.
Founded in 1975 by J. Mark Baiada, BAYADA Home Health Care provides nursing, rehabilitative, therapeutic, hospice, and assistive care services to children, adults, and seniors in the comfort of their homes. Headquartered in suburban Philadelphia, BAYADA employs more than 18,000 nurses, home health aides, therapists, medical social workers, and other home health care professionals who serve their communities in 22 states from more than 280 offices. For more information visit www.bayada.com.