New Year's resolutions are so… last year. If you're like most people, by the end of January, you'll have given up on the promises you made to yourself New Year's Eve. But maybe that's because the resolutions of the past were too vague and lacked a plan. If you want to try something new—with a much better chance of success—try SMART goals instead!
What are SMART goals?
SMART is an acronym for criteria or steps to guide in the setting of objectives for achieving goals that are, well, smart. Developed in 1981 by George T. Doran, a consultant and former director of corporate planning, the SMART goals methodology is often used in project management, employee-performance management, and personal development. Using SMART objectives is not just easy to understand and implement—it's also a method of breaking down your goals into measurable pieces, giving you more chances to celebrate your accomplishments.
You may find some differing definitions of the words associated with each letter depending on who is writing about it, but generally, the SMART goals steps include:
Specific: Goals should be simplistically written and clearly define what you are going to do. Specific is the What, Why, and How of the SMART model.
Measurable: Goals should be measurable so that you have tangible evidence that you have accomplished the goal.
Achievable (sometimes called Attainable): Goals should be achievable; they should stretch you slightly so you feel challenged, but defined well enough so that you can achieve them.
Results-focused (sometimes traded for Relevant) Goals should measure outcomes, not activities.
Time-bound: Goals should be linked to a timeframe that creates a practical sense of urgency, or results in tension between the current reality and the vision of the goal. Without such tension, the goal is unlikely to produce a relevant outcome.
The difference between goals and objectives
Folks often use these words interchangeably, but they are two distinct things that must work together, hand in hand. Without personal goals and objectives, the most common New Year's resolutions like "exercise more, save money, eat healthier, lose weight, get more sleep, learn a new skill, reduce stress" fall by the wayside, because there is no clear path to get there.
Here's a good way to remember how to tell goals and objectives apart:
A goal is an aspiration, something you ultimately want to achieve. It is the "goalpost" you want to reach.
An objective is a specific thing (think, object) that will help make the goal come true. It is the tangible "what" will happen—one of many benchmarks along your journey.
So, instead of a vague, "This is the year I'm getting in shape!" resolution, a personal SMART goal would be something like, "I am going to run a 5K by the end of June."
An objective in this example may be, "I'll start by taking a brisk walk for half an hour three times a week for a month." Building other objectives as you work toward your goal—"Then the next month, I'm going to run two miles, three times a week."—makes it easy to track progress and keeps you motivated to get to the next step or phase. Try a SMART goals worksheet or template to help you clarify your goals and objectives.
Interested in a workplace that wants to support you on the path to achieving your goals? Check out all the career opportunities BAYADA has to offer!
SMART goals in the workplace—and in life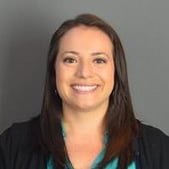 "When you have a goal that is ambitious and inspirational, you have given yourself a powerful tool that will help you achieve your future desired state," explains Michelle Adams, Director of the Talent Management Office at BAYADA. "Creating goals and using the SMART format leads you to making new habits by focusing on your actions, the 'what will you do to get there.'"
BAYADA employees use the SMART goals methodology each year when they complete their performance appraisal process, reviewing their past year's goals and setting new ones for the future. It's a roadmap to success that anyone can use, regardless of their role. From companywide projects to personal improvement, SMART goals bring the vision—and the path—into focus.
"A goal without a plan is just a wish."
"The above is one of my favorite quotes," says Richard Ortiz, Director of Digital Sales & Marketing at BAYADA. "I keep going back to that quote when thinking about SMART goals specifically. By taking the time to write it down, we are affirming and committing ourselves to achieving whatever goals we set for ourselves."
Rich has incorporated SMART goals into his work every day, helping him deliver on both short-term and long-term business goals. His commitment to achieving his measurable goals has paid off in a big way, as he's recently been promoted to Director for his exemplary work. But, he doesn't just use this method in his professional work; he incorporates it into his personal life, as well.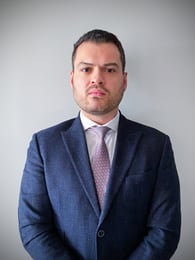 "Every year, on New Year's Day, I take an hour or so to review my previous year's goals, self-reflect on the progress I made (or didn't make as in some cases), and write down what I would like to achieve in the coming new year. By utilizing the SMART methodology, I can ensure that my goals make sense to me."
Rich has used different SMART goals templates over the years to document and track his progress. Now, he creates his own, customized to his specific needs and goals.
New year, new you?
Still can't break away from making a New Year's resolution? No problem. Just resolve to use SMART goals! Start the year fresh with a commitment to creating new habits that will get you to your clearly articulated goals.
Michelle understands the power of using SMART goals and setting objectives to help you get there:
"These actions are your daily steps forward until your new habit is formed, and you are living the life you were dreaming about. If you want to take it up a notch, share your goals with your family or friends who can help you celebrate when you achieve them and encourage you along the way!"