We believe in continuously improving our work through evaluation, education, and training—and it shows. BAYADA offers a variety of ways to keep learning, enhancing your skills, and advancing your career. From simulation lab training, one-on-one mentoring, intensive onboarding, ongoing skills training, scholarships, free CEs, and more, BAYADA gives you the opportunity to take your career as far as you want to go—and we can help you get there!
Read the updated information about free training and education available to pediatric nurses at BAYADA:
Check out this infographic: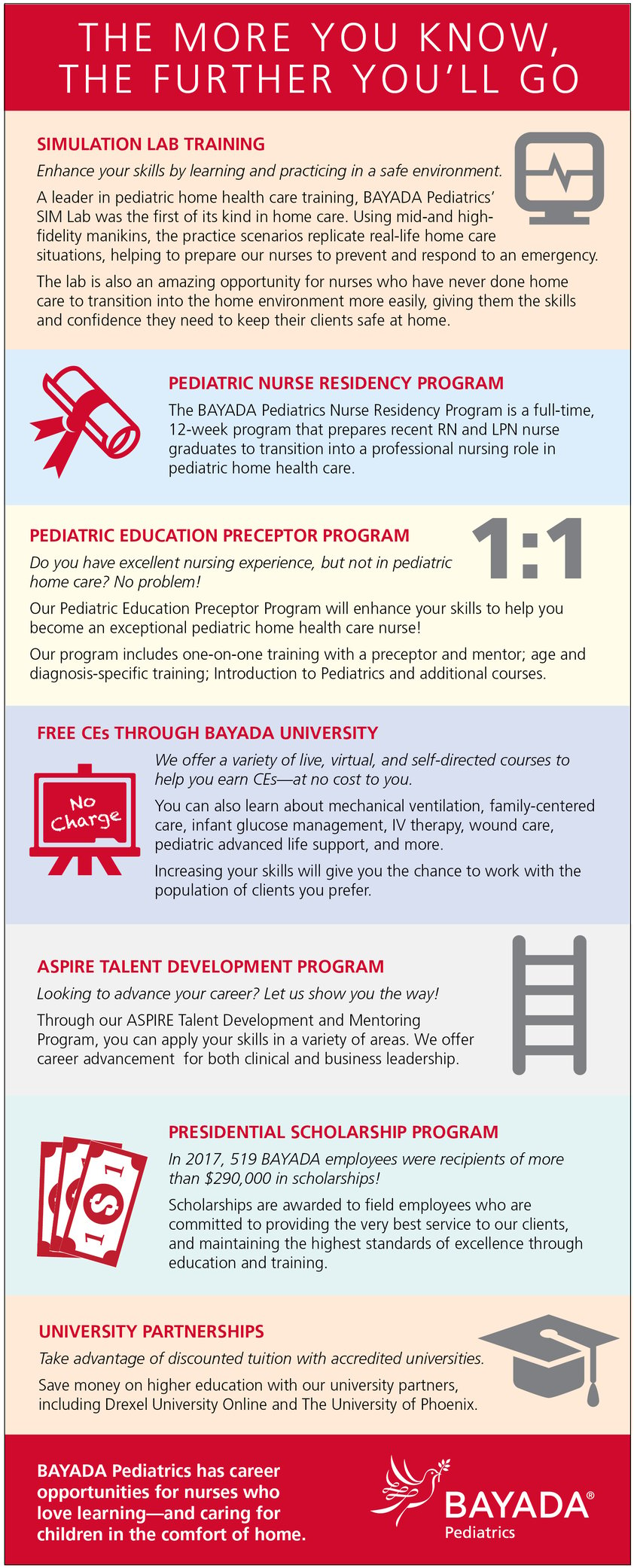 If you are interested in a career at a home health care agency, please click below.