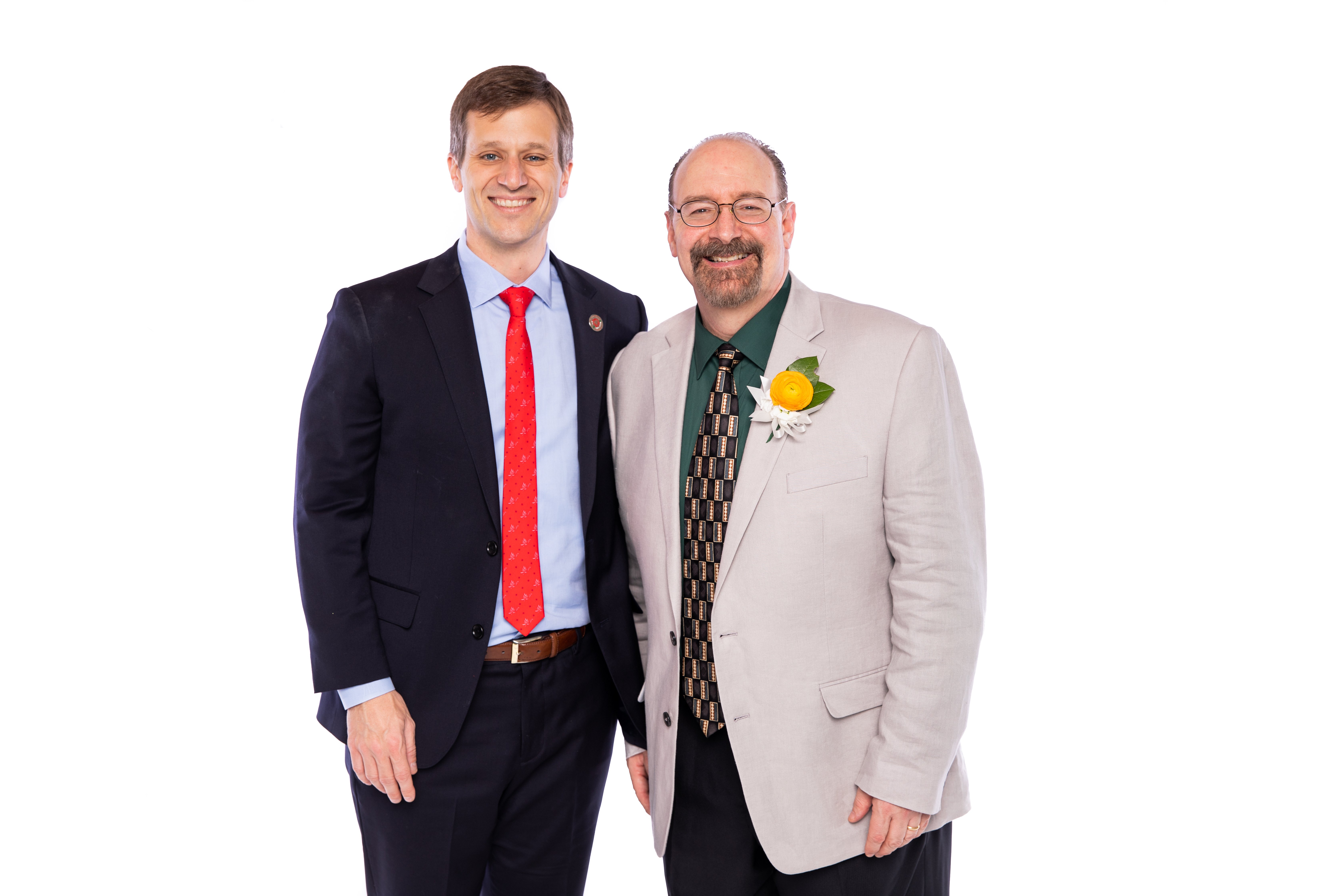 BAYADA Home Health Care announced that it has named Dr. John Petrides, PT as its national Physical Therapist Hero of the Year. Petrides was honored for exemplifying the highest standards of care and demonstrating the company's core values of compassion, excellence, and reliability. Petrides accepted this prestigious honor in front of thousands of attendees during BAYADA's annual awards ceremony on April 27 in Philadelphia. The award was presented by BAYADA CEO David Baiada.
"John is a warm and caring person and therapist, one who I'd want to care for me," said Kim Roman, RN, BSN, area director for the BAYADA senior living office in Wilmington, DE. "Good heroes like John use their powers not only to change themselves for the better, but also to change others in significant and positive ways, and I'm thrilled he is receiving this much-deserved award."
Since 2017, Petrides – who resides in nearby Newark, DE – has worked nothing short of miracles with many patients at the senior living facility where he is assigned. Residents there under his care are less likely to be hospitalized, and he is always willing to educate their caregivers on the best techniques to keep their residents safe and as independent as possible.
His unwavering dedication to his patients shows in the positive outcomes he regularly helps them achieve with his kind, mild manner. One client with a severely forward-bending posture, said that after just one hour with Petrides he felt better than he had in 30 years. Another, wheelchair-bound after being hospitalized twice with a broken leg, had experienced a lack of progress with previous attempts at rehabilitation and was told she may never walk on her own again. Petrides provided her unwavering support and, today, she strides steady and strong with the help of just a walker.
Petrides is inspired by his patients every day, and it shows in his every action.
"I've been doing home care for 20 years and was so impressed with how BAYADA is committed to compassion, and reliability, because it is so important in today's health care environment," he said. "People are living longer, and their care is becoming more complicated. In home care, we're on the front lines to take care of these people. I'm so thankful that BAYADA continues to appreciate and celebrate the ability to love and care for one another, and that's what this is all about."
In his typical humble fashion, Petrides continued,"My patients and their family members are the real heroes. I'm so grateful for this award but it's the heroes around me who made it possible. I'm simply giving people around me the love and caring that have been given to me a thousand times over."