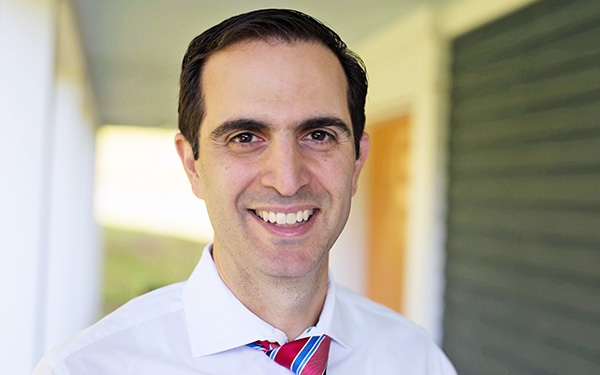 John M. Saroyan, MD, FAAP, HMDCB, medical director of BAYADA Hospice—a specialty practice of BAYADA Home Health Care—was recently named a fellow of the American Academy of Hospice and Palliative Medicine (AAHPM). The Academy is the professional organization for physicians who care for patients with serious illness, and Fellowship is one of the highest honors it can bestow on a physician member.
According to the AAHPM, This honor is achieved by physicians whose professional activity is devoted to the practice of hospice and palliative medicine, and is awarded after an evaluation of their practice by their peers—to include personal integrity, knowledge of the field, professional accomplishment, and demonstrated scholarship. This distinction represents a minimum of 5 years of membership, participation in AAHPM activities, letters of recommendation, and board certification in hospice and palliative medicine.
"John has done a wonderful job educating referral sources about hospice and palliative care, and advocating and caring for our patients," said Kristin Barnum, RN, MBA, BAYADA Hospice division director. "This honor is well deserved and I'm thrilled that he has received this recognition."
Dr. Saroyan, who is based in Norwich, VT, was a full-time faculty member at Columbia University for 10 years, where he was Program Director for the Hospice and Palliative Medicine Fellowship and attained the rank of Associate Clinical Professor. He is a board certified pediatrician with sub-specialty certification in Hospice and Palliative Medicine, and is a Certified™ Hospice Medical Director. His expertise extends across the lifespan. A well-published scholar with multiple peer-reviewed publications, Dr. Saroyan maintains faculty appointments in the Department of Medicine at the Geisel School of Medicine at Dartmouth College and the Department of Pediatrics at the University of Vermont College of Medicine.
"Dr. Saroyan is, first and foremost, a clinician caring for seriously ill people of all ages. But he is also a dedicated teacher and mentor to physicians and other professionals who seek to care well for children and adults and their families during the course of advanced illness," said Ira Byock, MD, founder and Chief Medical Officer of the Providence Institute for Human Caring and Professor of Medicine and Community & Family Medicine, Geisel School of Medicine at Dartmouth.
Robert Macauley, MD, Professor of Pediatrics at The Robert Larner, M.D. College of Medicine at The University of Vermont, agrees that Dr. Saroyan is well deserving of this honor.
"John brings a wealth of experience to the practice of hospice and palliative medicine," he said. "After a decade of practicing palliative medicine and directing the fellowship program at Columbia University, he has shown himself to be an astute and compassionate clinician, a passionate teacher, and a tireless advocate."
Dr. Saroyan will receive the designation during the Annual Assembly of the American Academy of Hospice and Palliative Medicine and the Hospice and Palliative Nurses Association in Phoenix, AZ on Saturday, February 25, 2017.