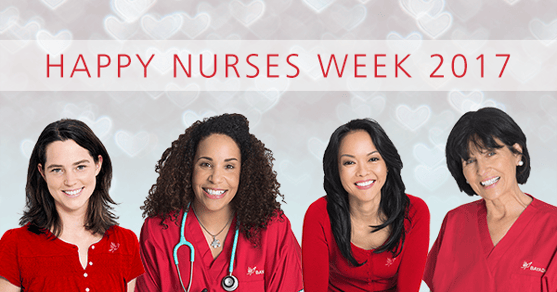 As the nation shines the national spotlight on the nursing profession during Nurses Week, May 6 through 12, health care organizations in the US continue to grapple with a nursing shortage that will soon reach an unprecedented level. The Bureau of Labor Statistics estimates that nursing opportunities are projected to grow by 19 percent by 2022, while nearly 525,000 nurses are expected to retire.
The nursing shortage will have a significant impact on the home health industry, as an aging baby boomer population, coupled with new home-based medical technologies that allow for earlier hospital discharge will result in more children, adults, and seniors opting for nursing care at home. In fact, the Bureau of Labor statistics estimates that an additional 1.1 million home care workers will be needed by 2024, a 26 percent increase over 2014.
BAYADA Attracts and Retains Nurses in a Tight Labor Market
BAYADA Home Health Care hopes to change these troubling statistics. In January, the company launched a new recruiting campaign, I Love What I Do, which emphasizes what employees have been sharing for years. During Nurses Week, BAYADA will use this campaign as the backdrop for a host of recognition and recruitment events designed to attract and retain the best nurses to care for the thousands of patients receiving care at home from more than 325 local offices in 22 states
"From free, live webinars on timely nursing topics, to free continuing education opportunities, to daily prize drawings for $500 gift cards, to donations to the BAYADA Scholarship Fund, we are taking this opportunity to demonstrate The BAYADA Way values of recognizing and rewarding nurses who set and maintain the highest standards of excellence, and letting them know that they are our greatest asset," said BAYADA Chief Clinical Officer Jennifer Sheets.
Nurses are invited to visit nursesweek.com to sign up for the live webinars presented by nurses for nurses. Topics include Stress Management, Documentation and Charting, Pain and Pain Management, Delirium, Tragedy of Traumatic Brain Injury, Rehab of the Patient with Hip/Knee Replacement, and Teamwork, Collaboration, and Conflict Resolution. In addition, the webinars will give nurses access to take free continuing education courses through BAYADA's comprehensive online training curriculum.
Through the website, nurses can apply for more than 2,000 job opening across the country, including opportunities for direct patient care, management, and clinical educator positions. Nurses are also invited to enter daily drawings for $500 retail, gas, and ride-sharing gift cards. In addition, the public can post a quick "shout out" to publicly thank a nurse. For each posted "shout out," $1 will be donated to the BAYADA Presidential Scholarship Fund, which allowed nearly 600 nurses and care professionals to further their education in 2016.
The Benefits of Home Care
"Our scholarship program is part of BAYADA's commitment to industry-leading education and training programs to combat the nursing shortage and attract and retain skilled nurses," said Sheets. "We also offer age and diagnosis-specific training, simulation lab training using realistic manikins to mimic real-life emergency scenarios, clinical mentoring, and 24/7 support. In addition, we are attracting the best and brightest recent nurse graduates through the exclusive Pediatric Nurse Residency Program."
BAYADA recognizes that nurses have many career choices, and that's why the company promotes home care as an option by offering nurses a host of benefits. These include scheduling flexibility, meaningful one-on-one care, full-time, part-time, and per diem opportunities, competitive salaries, weekly pay, medical and dental insurance, paid time off, employee discounts on travel and retail, referral bonuses, and the Hero Program which recognizes caregivers at the local, regional, and national level.
Matthew Gunkel, a registered nurse with BAYADA who cares for pediatric patients, traded his job in a hospital cardiology unit for the benefits of a home care environment. "It was the best move I ever made," said Gunkel. "It's changed my life. I feel so lucky to have found this job. I have developed a close relationship with each of my patients and their families, and the people in my office are phenomenal. There is a special culture, caring and helpful, always with a smile. These are the intangibles that make BAYADA a great place to work."
National Nurses Week
Celebrated annually since 1974, National Nurses Week begins on May 6 and ends on May 12, the birthday of Florence Nightingale, founder of nursing as a modern profession. The week is a recognition and celebration of the contributions of nurses to improve the health of millions of individuals in the United States.
Visit nursesweek.com to view a live nursing webinar, enter the drawing to win one of five, $500 gift cards, to post a thank you to a nurse, or to apply for job opportunities.