David Baiada is a South Jersey Biz 2023 Top CEO
Recognizing area business leaders for guiding their organizations to new heights, South Jersey Biz magazine named BAYADA CEO David Baiada a Top CEO for 2023!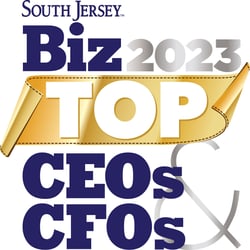 This annual award honors CEOs and CFOs whose work has positively impacted the South Jersey region and its residents. With BAYADA serving the residents of Burlington, Camden, and Gloucester counties with multiple locations throughout each county, Mr. Baiada's influence and leadership is certainly benefiting many of South Jersey's families and workers.
The hallmark of Mr. Baiada's leadership is his commitment to a people-first philosophy, attracting and supporting purpose-driven and like-hearted individuals who share a passion for helping others and putting the needs of their clients first. He believes that a choice to pursue a health profession is a choice to help others, and that home is the best place to tune into people's needs and truly make a difference.
"Our employees are working so hard while compassionately serving the health care needs of our clients during a continuing challenging time. In 2023, my personal and professional goal is to reduce the noise. I want to empower our leaders with focus, leadership development, and high-impact business improvements to help their teams succeed—and to bring quality home care to more people in our region."