We think nurses are amazing and bet you do, too. From small "thinking of you" gifts to celebrating major milestones in their career, there are countless choices to brighten their day. Gifts for nurses can range from handwritten notes of sincere gratitude to high-tech gadgets for nurses. No matter what you decide to give to that exceptional caregiver in your life, the one thing that will always remain true is celebrating them in a thoughtful, authentic way will surely make them feel valued and loved!
Whether you're looking for a gift for the holidays, Nurse's Week, graduation day, CNA week, or just to say thank you, we have you covered.
Keep scrolling to see our list of 29 gifts that every nurse will jump for joy over!
Some of the links in this post are affiliate links through Amazon Smile. BAYADA Home Health Care may receive a small commission towards their COVID-19 Response Fund charity if you purchase from the Amazon links provided. These commissions are at no extra cost to you.

Best graduation presents for nurses
Nursing students dream of their graduation day. After years of tough days and sleepless nights, most nurse grads would love something to make them feel pampered and special. These great nurse graduate gifts are just what the doctor ordered.
Gift basket
Your student deserves the world, but a pampering gift basket filled with their favorite items is the next best thing!
Personalized jewelry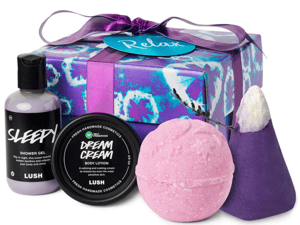 Whenever they wear your gift, they will smile and think of you and the hard work they did to become a nurse.
Nurse coloring book
Everyone -especially nurses- needs a meditation coloring book! Times will get hard, and it is always great to break up the stress with a coloring session.
Flowers
Sending flowers is a tried and true way to express your love to another person. Find out their favorite flower or color and send them a beautiful surprise right to their doorstep.
Personalized Pen
Even in a digital world, writing utensils are a necessity, so why not give them their very own.
Celebration gifts for a nurse's first day at work
A thoughtful gift for their first day at work will surely make them smile throughout the day. There are lots of on-the-job essentials for nurses well as gift that are just plain fun. Check them out!
Keurig Mini Coffee Maker
Whether to wake them up in the morning or keep them up all night, a cup of coffee will give them a smile thinking about your best wishes for their first day of work.
Badge Clips
Badge clips are key accessories that all nurses must wear. Make sure they start of their new job with one.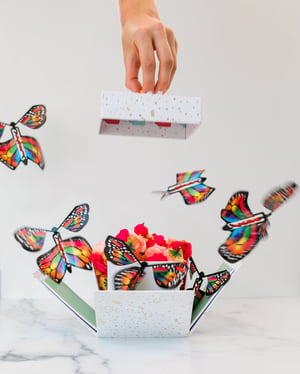 Black Out Curtains
Is this their first time as a night shift nurse? Black out curtains are a must.
Storage Clipboard
Standard clipboards are just so... standard. Brighten their day with a fun storage clipboard that reflects their personality.
Butterfly Box
The first day of work is always filled with butterflies. Give them the best surprise of the day with this unique jack-in-the-box-style gift.
Relaxation gifts nurses swear by
We searched high and low for the best relaxation gifts for all caregivers. Nurses often put themselves last, so give them a gift that reminds them to take time for self-care.
Candles
Candles are a perfect way to they can create a calming and relaxing atmosphere.
Massagers
Stress can leave caregivers feeling sore and stiff. Massagers for shoulders or feet are gifts that will leave nurses feeling relaxed and limber throughout the week.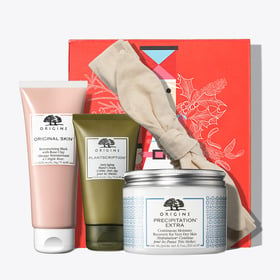 Aromatherapy diffuser
Diffusers are the perfect gift for people who love wonderful scents but don't like candles or don't want to worry about leaving them lit in an empty room. Essential oils infuse the space with benefits that can reduce stress, improve sleep, and so much more.
Spa kit
Nothing is better than having a day where you can take care of yourself.
Comfy slippers
These slippers are like walking on clouds! They come in different colors, and prints, and are guaranteed to make your loved one smile from ear to ear- and say "ahhh."
Soft blanket
Nothing's better than cuddling up with a blanket after a long day-and this one could possibly be the softest blanket on the planet. Beware, once you feel the fabric, you're going to want to buy one for yourself!
Gifts for the fashionable nurse in your life
Just because they have to wear scrubs all day doesn't mean they can't do it in style!
Blue-light blocking glasses
Give the gift of fashion and function. Blue-light blocking glasses are a must have for people who spend a long time in front of computer screens. Wearing these glasses can help prevent or relieve headaches, dry eyes, and eye strain.
All-day comfort clogs and sneakers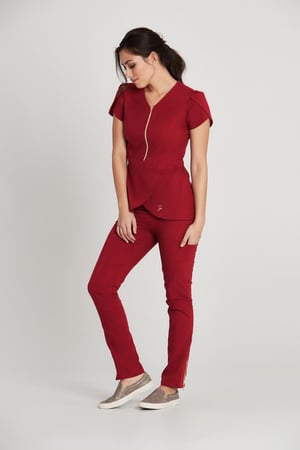 We asked nurses what shoes they prefer. Almost half said clogs while the other said sneakers. Dankso clogs come in many fun prints and Allbirds sneakers are machine wash friendly!
Compression socks
Nurses are always on their feet, give them the gift of comfort with compression socks.
Nurse bag
Dagne Dover bags are this year's "it bag" for nurses. The brand's eco-friendly and socially responsible mission aligns with nurses' selfless passion for putting others first.
Scrubs
What nurse doesn't want stylish, sleek, and comfortable scrubs? Our favorite fashionable nursing scrubs for all geners are Figs and Jaanuu.
Gifts for nurses w

ho are a

lways on the g

o
All our nurses at BAYADA are on the go, visiting clients in their homes. Since many of them use their car as their mobile office, items that keep them organized, connected, and comfortable are perfect to get them through their day. If you know a nurse on the go, here are a few gifts they will love.
Yeti Tumbler
Just like nurses, Yeti tumblers are reliable and resilient. These tumblers keep warm liquids hot and cold liquids ice cold- and stand up to everyday wear and tear.
Bento Box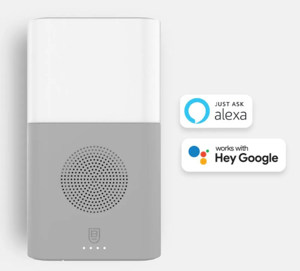 Bento boxes encourage nurses to eat well-balanced, healthy meals instead of grabbing a bite at the nearest fast-food restaurant (and they're fun, too!)
Portable phone charger
Nothing is worse than the feeling of your phone's battery reaching 10% and there's nowhere to charge it. No problem! This portable charger is perfect for the nurse on the go connected all day-and night-long.
Steering wheel table
Do you ever find yourself eating in your car and end up with most of your food on your lap? This portable table that hooks onto the steering wheel just might be the best invention of the decade.
Car trash can
Looking to spark some joy? Nurses will thank you for helping them keep their car clean and organized, bringing joy and much needed Zen into their life!
Gifts for the tech-savvy nurse
Even the least tech-savvy among us can't imagine life without technology these days. And for the tech-savvy nurse, there are so many fun and practical gifts to choose from that they'll be truly excited about.
Cell-phone sanitizer
Being in healthcare, nurses are exposed to germs nonstop. Give the gift of clean with this phone sanitizer that kills 99.9% of the germs on their devices.
Apple watch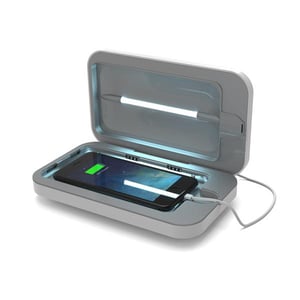 Apple watches are perfect for the nurses who love to track their fitness, listen to music, and stay connected no matter where they are.
Amazon Echo
Nothing is better than one device that does it all-plays music, tells you the weather, reads audiobooks, and so much more. People say that their Amazon Echo devices are their most used- and appreciated gift.