Working in home care is unlike other health care settings: you have the privilege of working with people in the comfort of their own homes. You are invited into the private space of somebody who needs your help. And although some of your clients may be difficult and the work challenging at times, you should know that you are constantly making a positive difference in another person's life—and that's the best reward of all.
What does an HHA do?
The job of a home health aide (HHA) is to help someone live independently at home by assisting with activities of daily living, among other responsibilities. It's rewarding and important work. Not only are you helping someone to stay in the environment in which they're most comfortable, but home health care is actually more cost-efficient, because the care is tailored to the needs of the individual.
Learn more about job opportunities at BAYADA>>
The work is so varied that there's no "typical week" of being a home health aide. There isn't a set duration for an HHA shift; you can work as short as two hours, if you'd like, but there are more standard eight-hour shifts and even live-in situations, too, depending on the client's needs. The length of time a client needs an HHA varies, ranging anywhere from a few weeks to a few years or longer. And home health aides can work with a variety of people of different ages, although most clients are aging seniors.
Home health aides make a huge impact when they're in the home. Whether it's giving family caregivers some much-needed respite, aiding a client through a difficult recovery, or forging strong relationships, as an HHA, you are making a huge difference in people's lives every day.
Home health aide duties
Home health aides help people with activities of daily living (ADLs). Let's dive deeper and discuss the three main duties of a home health aide:
Assistance with personal care
Light housekeeping
Companionship

Personal care assistance
87% of seniors want to stay in their own home as long as possible, but many need assistance with their everyday tasks to do so. As a home health aide, you get to help keep seniors living where they are happiest and most comfortable.
In some cases, you're the support a family needs to keep their aging parent(s) safe and independent at home. For somebody who is struggling with daily personal care tasks such as bathing and dressing, your presence as a home health aide makes all the difference.
Bathing, grooming, using the toilet, and dressing
During home health aide training, you'll learn many skills that will help you provide all types of personal care for your client. When it comes to bathing, dressing, and using the toilet, you may be caring for a person who has trouble walking, so you might need to transfer them to a wheelchair or help them walk with a cane or walker. Or, if they can't walk any longer, you may have to use a mechanical lift (a machine or tool that helps move them). Helping someone stand, walk, bathe, and get dressed can be physically demanding, which is why loved ones need your help.
Sometimes clients may be unable to get out of bed, which is why home health aides learn how to give a sponge bath and how to provide hair care in a bed. For someone who isn't moving much, it's also important for an HHA to provide range of motion exercises (if prescribed by a doctor). Moving and positioning a patient with a draw sheet (a small sheet that is placed under them) is a very helpful skill to prevent bed sores and skin breakdown, as is regular skin care.
Grooming can become really difficult, because it requires steady, nimble movements that your client may no longer be capable of performing. You can expect to help your clients with shaving, brushing or styling their hair, applying makeup, cleaning and filing nails, getting dressed, mouth care and denture care, and more.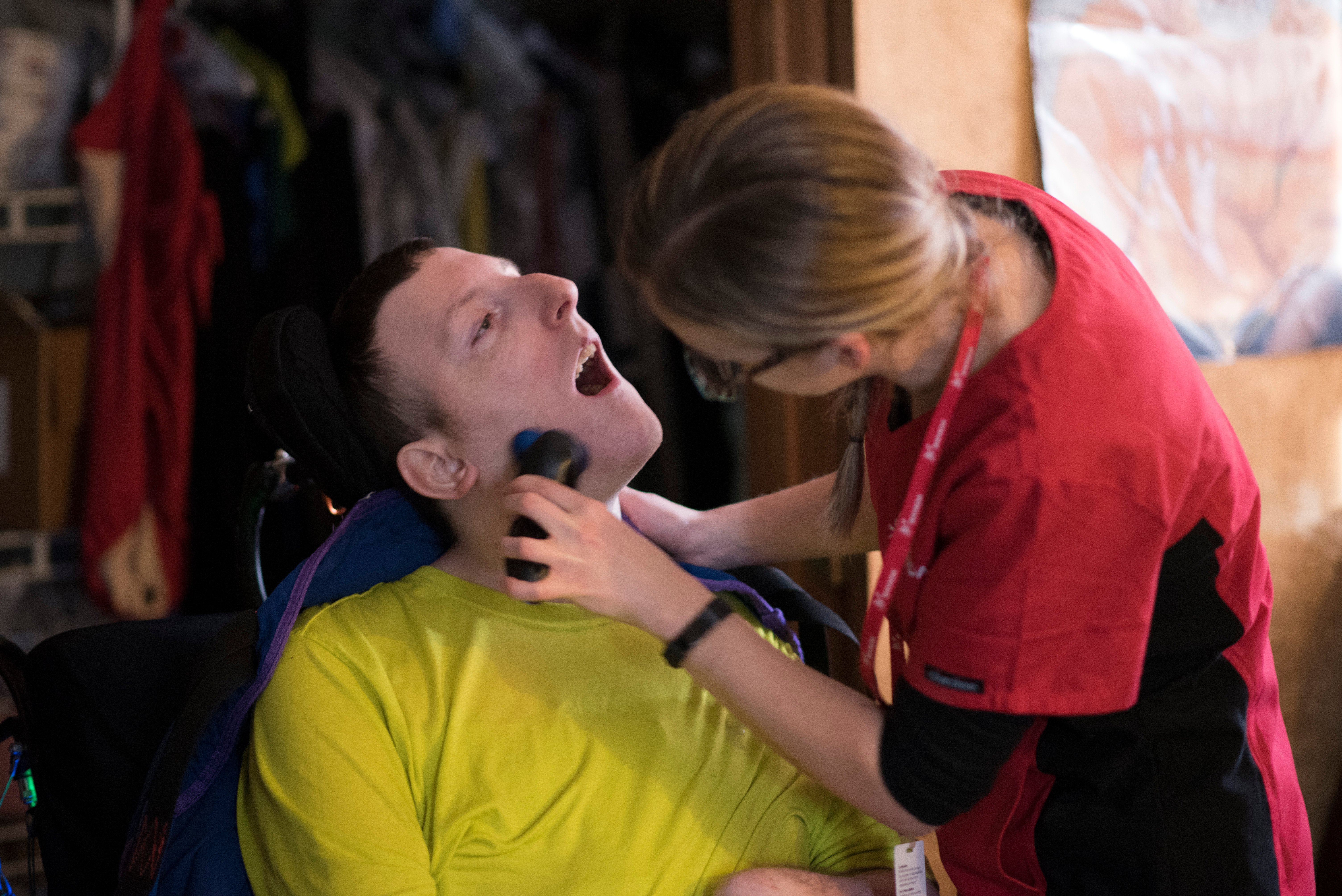 Meal planning and preparation
Perhaps your client is paralyzed from the waist down, suffers from arthritis and can't chop food any longer, or has dementia, making cooking potentially unsafe. There are so many reasons a client may not be able to cook or prepare meals for themselves. Having a home health aide helping in the kitchen means clients can stay safe, while also enjoying a healthy, diverse diet.
Medication reminders and picking up prescriptions
The best partner a physician can ask for is a caregiver in the home, who can see the patient in their everyday environment. Making sure someone is following their medication schedule and not missing a dose is so important because it's easy for patients to get overwhelmed by the sheer number of medicines they need to take. For clients who can no longer drive, helping pick up prescriptions takes one more responsibility off the shoulders of family members, too.

Housekeeping
Keeping a house clean and livable can be overwhelming for someone who is struggling to safely care for themselves.
If you've ever been injured or sick at home, you know how hard it is to keep up with the daily housekeeping tasks. As a home health aide, you provide clients with the reassurance that those tasks will be done even when they can't do them.
Your skills can relieve so much of the stress that the client's family members are feeling. When you take over many of the day-to-day responsibilities, the family can relax and focus on spending time with their loved one.

Companionship
Research has shown that social relationships are vital to your mental and physical health. This is especially true for aging clients, who may feel isolated from family and friends. Studies have found that social isolation significantly increases a person's risk of premature death; isolation is associated with a 29% increased risk of heart disease, a 32% increased risk of stroke, and a 50% increased risk of dementia.
When you provide care with compassion, excellence and reliability, you are not only helping your client, you are improving your own health as well. Helping others can decrease your blood pressure, reduce your stress level, and help you find meaning and purpose in your life. An added bonus of being a home health aide is you are getting paid to brighten people's days!
Rewards of working as a home health aide
Working one on one with a client in their home means you get to build a strong and meaningful relationship with each client you see. In addition to your home health aide duties, like personal care and housekeeping tasks, you can spend time listening to your client's stories about when they were younger, enjoying a joke that the two of you share, or listening to music that reminds your client of happy times.
Working in home care not only gives you a meaningful and valuable profession, it also allows you to enjoy a flexible schedule and a career in one of the fastest-growing professions in the United States. The Bureau of Labor Statistics estimates that the number of jobs available for home health aides will increase by 41% by 2026, so there will be plenty of opportunity for ongoing work.
A career as a home health aide gives you the chance to do important and significant work that makes the world a better place. Now, that's a powerful job description!