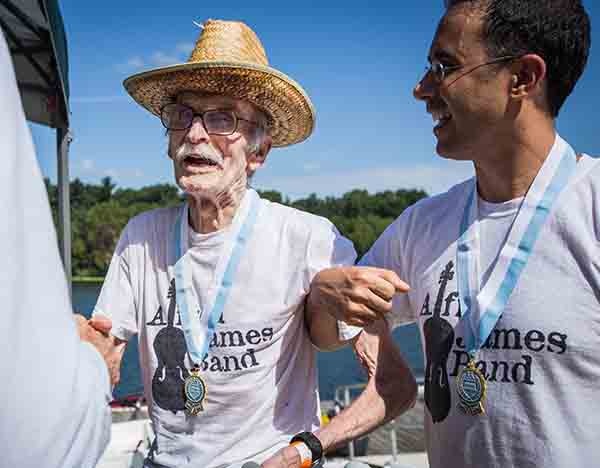 Dr. Ned Goodrich accepts his medal with his son, Alfred
With the heat index hovering around 110 degrees, retired surgeon Ned Goodrich brought a whole different kind of heat to the 35th annual all-adaptive BAYADA Regatta on Saturday, August 13. The 91-year-old from Ardmore placed first in his race. For him, rising above daunting challenges has become a way of life, and he has faced much more serious opponents in the past.
He's battled three kinds of cancers, a heart attack, and a series of small strokes, but it was a massive stroke in 1980 that left him unable to continue his practice. After years of therapy, he was able to regain his motor skills. Rowing was one of the activities that helped him get stronger, and he continues to row each day in his basement.