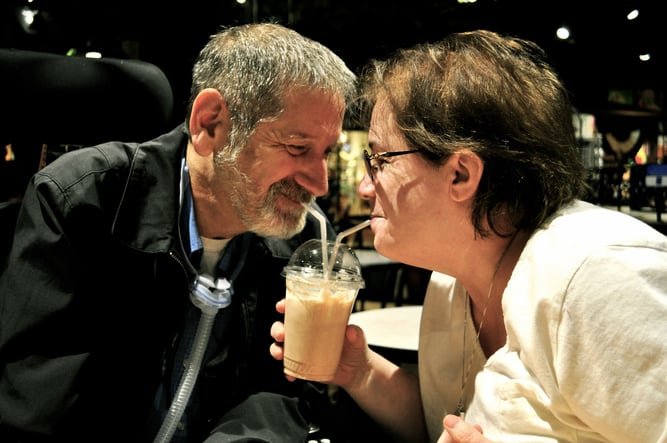 Andy and Kathy Leclaire split a milkshake at Yankee Candle Village. They took the trip to celebrate their 39th – and final – wedding anniversary.
Andy and Kathy Leclaire knew exactly what they wanted to do for their 39th – and final – wedding anniversary in October. They hoped to visit Yankee Candle Village. Located in Deerfield, Massachusetts, about 30 miles south of their home in Brattleboro, Vermont, the trip may have been simple a few years ago, but would now require a team effort.
In February of 2014, Andy received a diagnosis of amyotrophic lateral sclerosis (otherwise known as ALS or Lou Gehrig's disease). Since then, he and his wife Kathy have focused on enjoying the time they have left together, and making new memories. In March of 2015, as his ALS progressed, the family called BAYADA Hospice to address his quality of life and help ease his pain and symptoms.