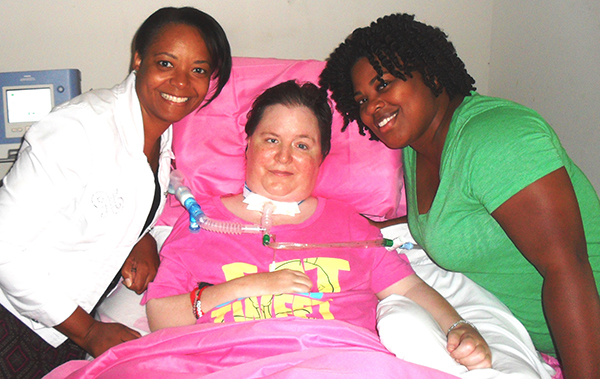 Clinical Manager Beatrice Lewis, client Lisa D., and BAYADA Nurse Shanta Waugh
Like so many others with amyotrophic lateral sclerosis (ALS), a debilitating and terminal neurological disease, Lisa D. lost her ability to walk, sit up, and breathe. To connect the assistive device that would enable her to breathe, she needed a tracheotomy—a small incision cut in her neck. Following this procedure, Lisa could no longer speak, leaving her family heartbroken.
Her family thought her inability to speak was a result of the disease. Bed bound for three years and only leaving her house for doctor appointments, her quality of life dramatically declined. Then, her family switched to BAYADA Home Health Care.