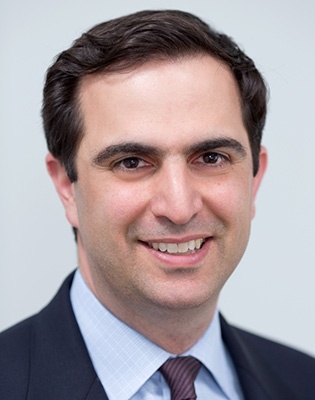 BAYADA Hospice today announced that John M. Saroyan, MD, FAAP—an expert in hospice and palliative care—has joined its team as full-time medical director for its operations in Vermont and New Hampshire.
Dr. Saroyan has a long-standing passion for working with patients and families who are facing serious illness or end-of-life. As medical director, he is an integral member of the BAYADA Hospice interdisciplinary care team, ensuring adherence to the highest quality standards of care.
He is also a valuable hospice and palliative care resource for the Vermont and New Hampshire health care community."I am thrilled to welcome John to BAYADA Hospice," said Adam Groff, MD, practice leader.
"He brings to our community a wealth of knowledge, compassion, and experience. He will help many more people access the highest quality end-of-life services that they deserve."
For the past ten years, Dr. Saroyan has been a faculty member in pain management and palliative care at Columbia University, most recently as Associate Clinical Professor. He was also Program Director for the Hospice and Palliative Medicine Fellowship. A board certified pediatrician with sub-specialty certification in hospice and palliative medicine, his expertise extends from premature infants to centenarians.
"BAYADA Hospice is deeply committed to providing high quality, patient-focused services," said Dr. Saroyan. "The company's beliefs, values, and mission align perfectly with my own."
Dr. Saroyan is a member of the American Academy of Hospice and Palliative Medicine and a Fellow of the American Academy of Pediatrics.
For more information about Dr. Saroyan, call BAYADA Hospice at 802-526-2380.