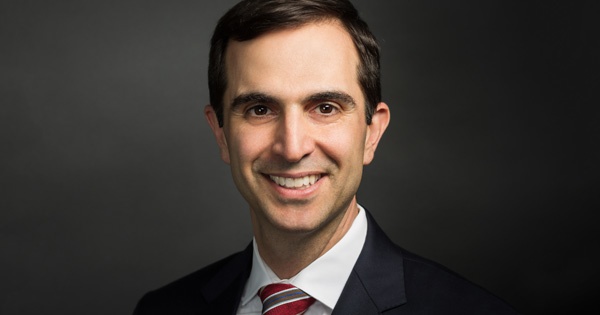 John M. Saroyan, MD, FAAP, FAAHPM, HMDCB, medical director for BAYADA Hospice in Vermont and New Hampshire, was among five physicians recently awarded with the prestigious 2018 Hastings Center Cunniff-Dixon Physician Award. Dr. Saroyan was recognized for his expertise in pediatric palliative care and hospice care, and commended for helping patients of all ages and their families make end-of-life decisions that align with their values. The award was created by the Cunniff-Dixon Foundation, whose mission is to enrich the relationship of doctors and patients who are near the end of life.
"These physicians have been making a real difference to patients and their families during times of profound need," says Mildred Z. Solomon, president of The Hastings Center. "In addition to great compassion and communications skills, they have demonstrated leadership abilities that are making significant and lasting improvements in end-of-life care in their institutions and communities."
As medical director, Dr. Saroyan oversees the medical services of BAYADA's hospice program to ensure the highest quality hospice care possible. He collaborates with other physicians to help patients remain comfortable at the end of life, and is an expert resource to the local medical community. A talented musician and performer, he integrates music into the healing aspects of his work and life by singing and playing banjo and guitar to hospice patients in their homes.
"To deliver the best care possible to his patients, Dr. Saroyan goes to great lengths investing in his local communities through active collaboration with physicians, hospitals, skilled nursing facilities, and social service organizations," said Kristin Barnum, BAYADA Hospice Division Director. "What makes him stand out as a human being and physician is his profound interest in those around him. He actively listens, placing the focus squarely on his patients and their goals. He also knows the importance of patients having an active voice in their own care and empowers them to be part of the discussion, not simply passive recipients of care."
Dr. Saroyan has devoted his entire medical career to hospice and palliative care. At Columbia University, he was Program Director for the Hospice and Palliative Medicine Fellowship and attained the rank of Associate Clinical Professor. A board certified pediatrician with sub-specialty certification in Hospice and Palliative Medicine, his expertise extends across the lifespan.
BAYADA Hospice and The Hastings Center are honoring Dr. Saroyan at an event on May 24, at the Hanover Inn in Hanover, NH.