BAYADA client Amy N., has little memory of what happened on October 18, 1988, but that day changed her life forever. At 14 years old, she was riding her bicycle to her boyfriend's house and less than a mile from her destination, she was struck by a car. The accident left her with a C3-C4 spinal cord injury, resulting in quadriplegia and traumatic brain injury.
Over the next eight years, Amy was repeatedly admitted to hospitals, rehab facilities, foster homes, nursing homes, and a preparatory school for low-functioning adolescents, yet none were equipped to provide the care Amy required. She was neglected and left alone for hours on end, leaving her scared and uncertain about what the future would hold.
During one of her hospitalizations, Amy was asked what she wanted to do with her life, to which she responded that she wanted to be her own advocate and live independently. With perseverance and determination, Amy did just that. For 18 years Amy has lived independently in her own apartment, commuting in a vehicle that accommodates her motorized wheelchair.
The right provider makes all the difference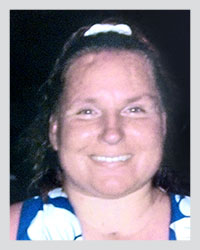 Because Amy does not have the use of her arms and legs, she has relied on her home health care providers to send qualified staff to assist her. However, finding the right provider to meet her needs has been a challenge; Amy has gone through approximately 12 providers in the past 18 years. Then BAYADA Habilitation opened its office in Wilmington, NC and in July 2013, a trusting, working relationship began.
BAYADA Habilitation serves clients in North Carolina who have autism spectrum disorders, mental retardation, cerebral palsy, and other developmental disabilities. The caregivers, referred to as habilitation technicians, provide personal care assistance and focus on teaching clients to do things for themselves — like brushing their teeth, managing money, and shopping for personal items – helping clients to live more independently and safely at home and in the community.
When asked what sets BAYADA Home Health Care apart from other companies, Amy says, "The girls (habilitation technicians) are fabulous. They try to put themselves in my shoes. They are understanding and respectful. They are open to understanding my needs. They are very compassionate people. They are good communicators and are open to listening and working through personality differences."
With the help of her BAYADA Habilitation Technicians, Amy is able to go out into the community and be a productive citizen like any other—just one who happens to need some assistance. She enjoys spending time with her boyfriend and attending church together. She admits that sometimes it's awkward having her BAYADA caregivers as the 'third wheel' in the relationship, but they work through the challenges together.
Amy treasures her independence and we are privileged to help her live the life she imagined—and deserves. Our office and field staff are committed to The BAYADA Way and it's evident that Amy experiences compassion, excellence, and reliability through her interactions with all those involved in her care. "The staff at BAYADA makes work their lives; it's not just a job. Julie (Westholder) and Shelby (Smith) have been dedicated to making our relationship work. They are very caring and don't see me as a patient or client; they see me as an individual." Amy has found her provider of choice in BAYADA Home Health Care.