Your parents are getting older—they are walking slower, forgetting things more easily, and beginning to visit the doctor and hospital more often. You know they need your watchful eye more than ever. But what do you do if you no longer live near them?
If you are caring for a senior who lives an hour or more away, you can call yourself a long-distance caregiver. In the past, women between the ages of 45 and 65 were the primary caregivers, but that is no longer the case, with more and more men assuming the role of caregiver as their parents age.
Caring for a parent or older relative from far away can sometimes be difficult as you face pressures of your own. However, it can definitely be manageable and satisfying if you are prepared and communicate effectively.
As a long-distance caregiver, you can assist your older relatives in many different ways.
1. Determine how often you should check in. Ask questions about their well-being and safety. Listen to your aging loved one, make decisions about their needs, and take action, if necessary, to help your loved one maintain control.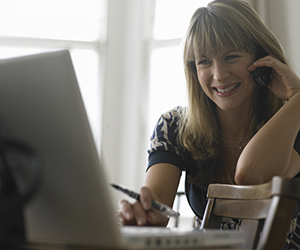 2. Keep in touch with someone who lives closer. Local family, friends, and neighbors are the biggest source of help. They can notify you if your loved one is starting to have trouble. Establish a plan in case there is a crisis.
3. Visit to evaluate if they are taking care of their home or themselves. If they aren't, this could be a sign they need additional help, like home health care. Also, see if they need assistance with any safety issues, such as preventing falls.
4. Research senior resources online. You can help your loved one stay active and healthy. Talk to community resources, geriatric care managers, and local or federal government resources for ideas or suggestions to keep your loved ones on the move.
5. Be aware of any health problems. Create and update a list of your loved one's medications in case of an emergency. You may want to ask their doctor about how their health conditions could affect them in the future and plan accordingly.
6. Set up or review your loved one's advance directive. This contains their health care treatment preferences that are drawn up by their lawyer and should be shared with their doctor.
Caring from a distance has its challenges, but there are many steps you can take from afar to help support your loved one's safety and well-being. Knowing they are safe and well gives you peace of mind when you're not there – and a greater opportunity to enjoy stress-free visits when you are.