Parkinson's disease is a disorder of the nervous system that typically causes slowed movement, muscle stiffness and tremors. These three symptoms will continue to worsen and present the biggest challenges to caregivers.
Caring for a loved one with Parkinson's disease can feel overwhelming, exhausting and frightening. The symptoms can change from day to day and it can be hard to know how to cope. Knowing what to expect and how you can best help someone with Parkinson's disease can help you feel more in control and better prepared for the challenges you'll face.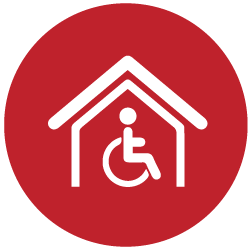 Setting Up Your Home
As a caregiver, one of the most important things to do is to make changes to your home that will allow your loved one to manage everyday activities more easily. Your home will continue to need changes as the symptoms of Parkinson's disease affect your loved one's health and abilities.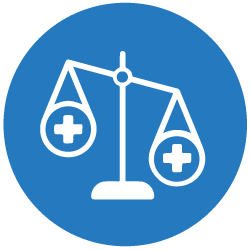 Managing Medications
Parkinson's disease currently has no cure and the main treatment is medication to help reduce the symptoms. Helping your loved one stick to a medication schedule is vital to achieving the best level of symptom control.Irregular use or skipped medications can result in an unfortunate increase in weakness, loss of mobility and more tremors and stiffness. It can take weeks to rebuild symptom control again, so It is extremely important to make sure that your loved one is taking their medication on time, every time.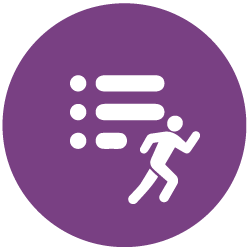 Assisting with Daily Activities
Helping your loved one with eating, dressing and bathing can be frustrating for both of you as symptoms get worse. The key is to plan for everything you will need before you start and allow lots of extra time. Then add another half an hour!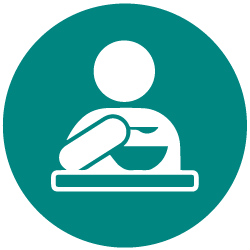 Eating
When you and your loved one are preparing a meal, make sure that all the items you need are within easy reach. Have all your ingredients and utensils out before you start. Make sure to take special care while working with knives or hot objects.You can use adaptive cutting boards and weighted knives with larger handles to help decrease tremors. A stable eating surface and utensils that are easy to manage will make meals more enjoyable. Use dishes that have a raised border to make it easier to capture food while placing a non-slip material under the eating dish to keep food in place. It would also be helpful to look into new utensil technology that is being developed, as there are spoons, forks and knives that have easy to hold handles, weights and swivels.It is also important to stay hydrated by drinking water or eating water rich foods like soups, fruits and melons. Don't forget a daily dose of fiber! Small snacks such as nuts have been shown to promote brain health, as well as berries, fish and green, leafy vegetables. A smoothie made with berries, some greens and a nut-based milk is an excellent snack for somebody having trouble with chewing.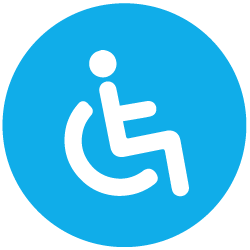 Managing Mobility
Although moving is more difficult for somebody with Parkinson's disease, it is important to continue moving each day as it will make it easier to maintain mobility. Remember not to rush any physical activity, but try to build regular physical activity into your day. Always allow for extra time when dressing, bathing and grooming. A few simple stretches before moving will warm up muscles and make it easier to get going.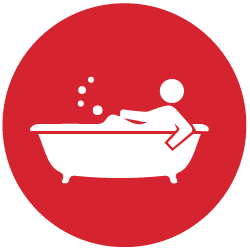 Bathing and Toileting
The bathroom is one of the most dangerous rooms in your house. The Centers for Disease Control and Prevention state in a report that two-thirds of fall-related visits to the emergency room are caused by falls in the bathtub or shower. This is an even stronger risk for those with decreased mobility and weakness. Up to 38 percent of people living with Parkinson's disease will fall each year, often while turning or changing directions. This is repeatedly due to freezing, an involuntary and temporary inability to move. You can make the bathroom safer by installing professionally mounted handrails on both sides of the tub or shower, using non-skid bath mats, and using a shower chair with a handheld showerhead. An elevated toilet seat and a sturdy toilet frame makes it easier to get up when your loved one is experiencing leg weakness.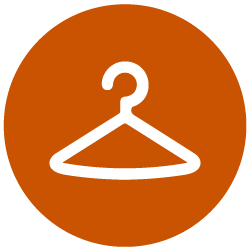 Dressing
Along with toileting and bathing, a daily activity that many find difficult to accept help with is dressing. By making simple changes to the clothing your loved one wears and allowing plenty of time to dress, someone with Parkinson's disease can maintain independence longer. The best time for bathing and dressing is when medications are working well and there is good mobility. Dressing while sitting on a firm chair will be the easiest. Remember to always put the arm or leg with the most weakness or stiffness in a sleeve or pant leg first. Clothes that have Velcro or easy closures will go on quickest. Shoes with non-skid soles and Velcro or elastic shoelaces are also a time-saver.
Additional Help When Caring for Someone with Parkinson's Disease
The responsibility of caring for a loved one can be difficult but also rewarding. It is okay to admit when you need help. Professional services like speech pathology, occupational therapy and physical therapy can help you and your loved one live life to the fullest even while coping with the symptoms of Parkinson's. Hiring a home health aide to assist with personal care and housekeeping can also give you a much-needed break and keep your loved one living in the comfort, safety and dignity of their home.
Living with Parkinson's disease can make your loved one feel isolated and discouraged. Your role in their life is vital. However, knowing how to make daily care more manageable and who to ask for help will make your role easier.