High school student Gabe DaCosta's parents watch from the sidelines of the gymnasium during most basketball games as their son slaps hands with each of the starting players. Gabe loves basketball and helps his dad, head coach Tony DaCosta, motivate the team by giving them "five" as they head onto the court.
Gabe was diagnosed with cerebral palsy and was in the hospital until he was five months old. Today he is in 10th grade and is non-ambulatory and non-verbal. However, the use of an iPad has been instrumental in his ability to communicate with his dad, his mom, Savine, and at school. Although Gabe and his family have overcome many challenges, they have a powerful outlook. Gabe has an infectious smile and a warm personality that helps to inspire so many others. His parents have raised him to see that his disability is something unique about him and that he has much to share with his classmates and all who are in his presence.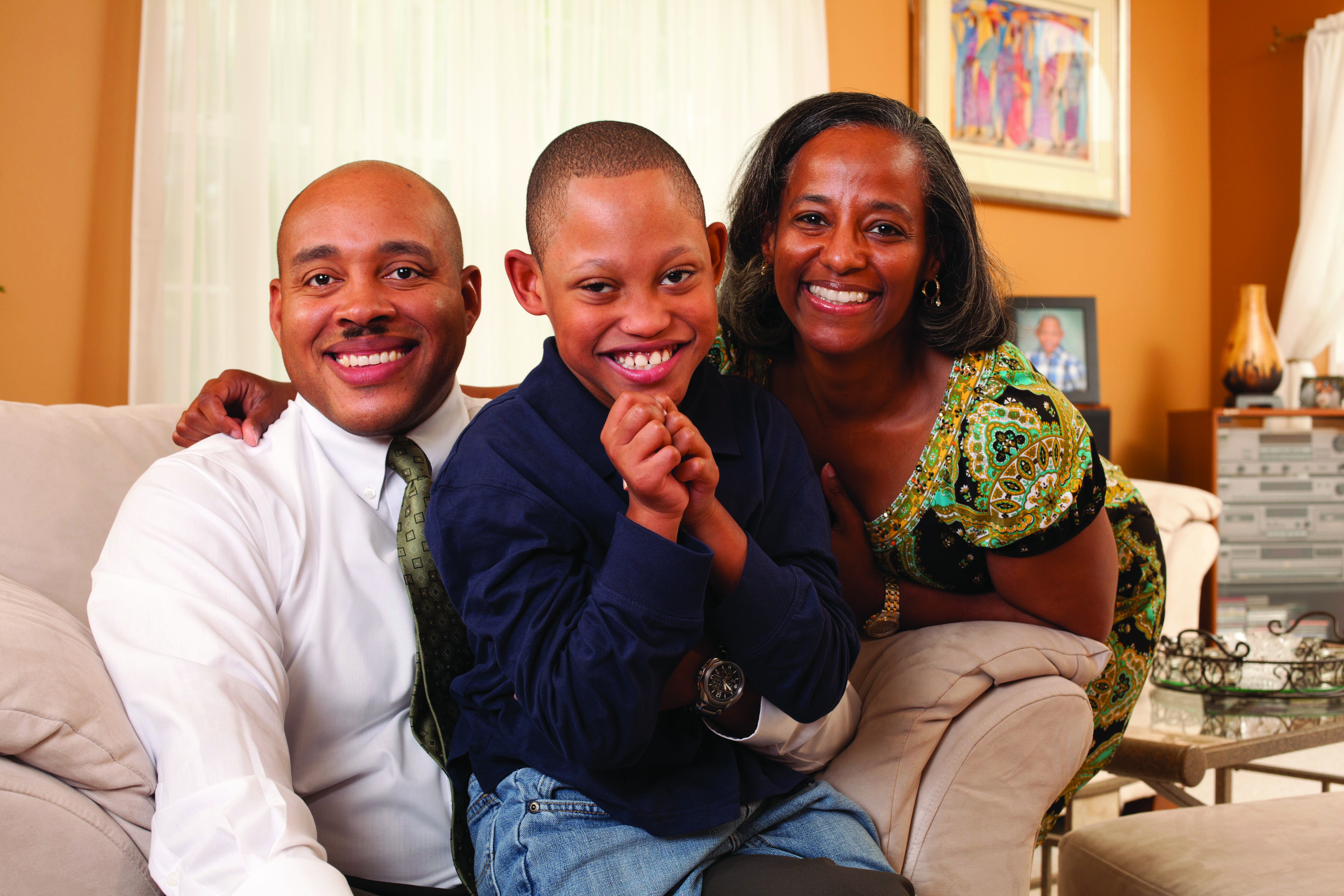 Although Tony and Savine both work outside the home in addition to raising their son, Savine also has volunteered to try to find ways to help other families caring for loved ones with special medical needs. As a home care client of BAYADA, Gabe and his family have attended lobby days in Harrisburg and Savine has been a key-note speaker advocating for legislators to stand up for people with special medical needs. In addition, Savine also advocates for people who are non-verbal and who are unsure what support might be available to them as she works to help these families find technology to assist with communication. She is also working towards having better disease-related research that would support a strong database and lead toward better patient outcomes.
Savine also works very closely with Children's Hospital of Philadelphia by participating in their support programs; sitting on a parents' panel to provide support to families dealing with a diagnosis of cerebral palsy; and serving on a committee providing feedback to the CHOP administration regarding family experiences and the environment of the hospital, right down to posters on the walls.
Because Tony and Savine DaCosta not only go above and beyond to provide the best possible care for their son Gabe, but they also look to help other families who have loved ones with special medical needs through education and advocacy – they are truly Champions Among Us.
You can be a Champion for the important people in your life. Visit www.heartsforhomecare.com to get started.