As a parent of a medically fragile child, you no doubt cope with a myriad of challenges. But you don't have to go at it alone.
High-quality pediatric home health care is available all day, every day, 365 days a year. Home health care services allow children with short-term or chronic medical needs to receive safe and appropriate pediatric care in the comfort of their own homes.
Whether your child has been discharged from the hospital, has an acute illness or injury, or has long-term disabilities or special needs, they may be eligible to receive the clinical care they need at home—where you and your family want them to be.
Pediatric home care benefits the entire family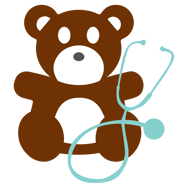 When you understand how pediatric home health care works, it is easier to welcome the support and relief you'll receive from a pediatric nurse or specially trained pediatric home health aide. No longer will you have to make daily trips to a hospital or facility, or relocate to temporary housing to be with your child as much as possible. The cost of travel and lodging, along with missed work, can be staggering, putting your family's financial security at risk. Plus with siblings and pets far away, the entire family is often in turmoil. Pediatric home care relieves these burdens while keeping children safe in their homes and communities.
How does pediatric home health care work?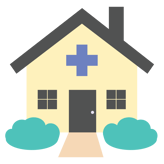 Typically, a home health care agency will coordinate care with you and your child's medical providers to customize a plan of care. A quality home health care agency should employ fully-insured professionals, carefully matching them to meet your family's needs. At BAYADA, a registered nurse clinical manager, who is part of your child's home health care team, oversees the process and manages the team. They provide oversight to keep the other caregivers' training current, and will regularly assess and adjust the care plan to adapt to your child's or family's changing needs.
How can it help my child?
Recognizing that each child and family is unique, pediatric home health caregivers may include nurses, home health aides, physical therapists, occupational therapists, speech therapists, and social workers. Your child may also have a home health aide to assist them with activities of daily living, such as bathing, dressing, toileting, eating, exercise, and even playing. If your child is school-aged, they may be eligible to receive one-on-one care by a pediatric nurse or home health aide in the classroom, on field trips, and during transportation to and from school.
Home health care professionals can also provide short or long-term respite care, allowing you and any other family caregivers to take a much-deserved break to relax and recharge or attend to your other responsibilities without worry.
Choosing the right home care agency is a decision that may significantly enhance your family's quality of life. Take the time to thoroughly research home health companies, and ask about accreditation, hiring standards and screenings, training, scope of services, scheduling, pediatric experience, and reliability.
How do I pay for Pediatric home care?

There are many reimbursement sources available to help families cover the cost of in-home pediatric nursing. BAYADA, for example, accepts most payors, including private health insurances, HMOs, Medicaid, and other governmental programs. We will coordinate coverage and manage paperwork and billing to give families peace of mind. You have enough to do.
Becoming part of the family
Keep in mind that home care nurses often become integral members of a family's health care team and support system. Heather Fotopoulos, area director of a BAYADA Pediatrics office in Allentown, Pennsylvania, says, "As a highly-skilled professional, the home care nurse is a wealth of information, security, compassion, and support at a time when parents need it most. Working collaboratively with the family and the child's medical team, the home care nurse can teach parents how to care for their children and cope with their new situation. They can also be helpful in connecting families to important community resources."