Home health care offers a variety of services, safely, in the comfort of your home. Ideal for older adults who need assistance with activities of daily living, persons with disability, or those recovering from injury or surgery, home health care provides clinical and personal care for you or a loved one. If you are exploring home health services, it's important to understand your options.



Live-in, homemaker, and companion care:

This type of care is non-medical in nature and typically includes assistance with:
Housekeeping
Errands
Social interaction and companionship
Companions focus on emotional and mental well-being, providing stimulating activities on a daily basis. Live-in companions are available 24 hours a day, 7 days a week to provide comfort and care.
Assistive or personal care:
Personal care services include help with activities of daily living, such as:
Bathing and dressing
Meal preparation
Medication reminders
These services are provided by home health aides and, like companion care, are also non-medical in nature. Home health aides can also perform light homemaker and companion duties.
Adult nursing:
These services are provided by registered nurses (RNs) and licensed practical nurses (LPNs). Adult nursing services support adults and seniors living with chronic illness, injury, or disability. You can receive adult nursing services 24 hours a day, 7 days a week, on an ongoing basis, in two-hour or more increments.
Home Health: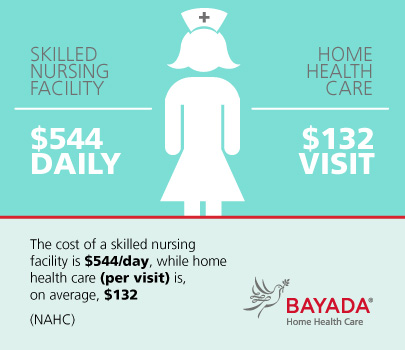 Home health services support adults and seniors with short-term nursing, rehabilitative, or assistive care needs.
These services are provided by:
Registered nurses (RNs)
Physical therapists (PTs)
Occupational therapists (OTs)
Speech language pathologists (SLPs)
Home health aides (HHAs)
Medical social workers (MSWs)
Home health care professionals manage many conditions and diagnoses safely at home, including diabetes management and wound care. This care is provided as a limited number of up to one hour visits, primarily through the Medicare Home Health benefit.
Hospice: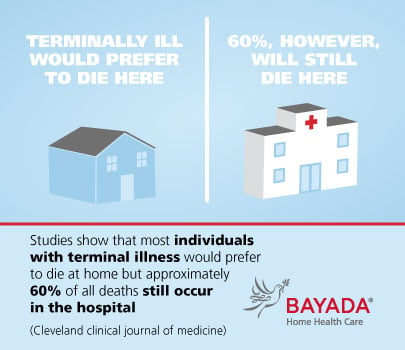 Hospice is comprehensive social, medical, and spiritual care that supports patients and their families when an illness no longer responds to curative treatments, or when a patient chooses not to pursue aggressive therapies. Hospice improves the quality of a patient's life and provides comfort and dignity, with palliative care to help manage pain and alleviate symptoms and stress.
Hospice professionals include nurses, therapists, home health aides, and social workers. These services may also include grief counseling for friends and family in need of support.
Contact us today to learn more about home health care services for you or someone you love.