Nursing is much more than a career; it truly is a calling. It takes a special kind of compassionate personality, calm head, and intestinal fortitude to care for people in their times of need.
Above and beyond its rigorous education and testing requirements, a great career in nursing requires a special set of skills and personality traits. We asked Kathleen Pfeiffer, RN, BSN, area director of clinical operations for BAYADA Home Health Care's Skilled Nursing Unit, what she thinks are the top eight qualities of a good nurse.
The 8 Necessary Qualities of a Nurse
1. Without a foundation of
caring

, it doesn't matter how good your nursing skills are.

"By far, the number one quality of a good nurse is caring," Pfeiffer says," If you do not care about others and yourself, you cannot be compassionate and provide quality care to others."

Nurses care for people during some of the most vulnerable and scary times of their lives, and usually act as the most regular and accessible point of contact for patients and families. A great nurse is able to do their job effectively while also showing compassion, concern, and sympathy for each individual they serve.
2. The key to being a successful nurse is

communication

.
Communication skills are one of the most important requirements of a nurse's job—both following directions and communicating with patients and families. Patients who are sick or suffering often are not in a position of strength to speak up for themselves. Patients and families rely primarily on their nurse for this kind of support. For a good nurse, being supportive includes being an effective advocate for the patient when you anticipate a problem or see a concern that needs to be addressed.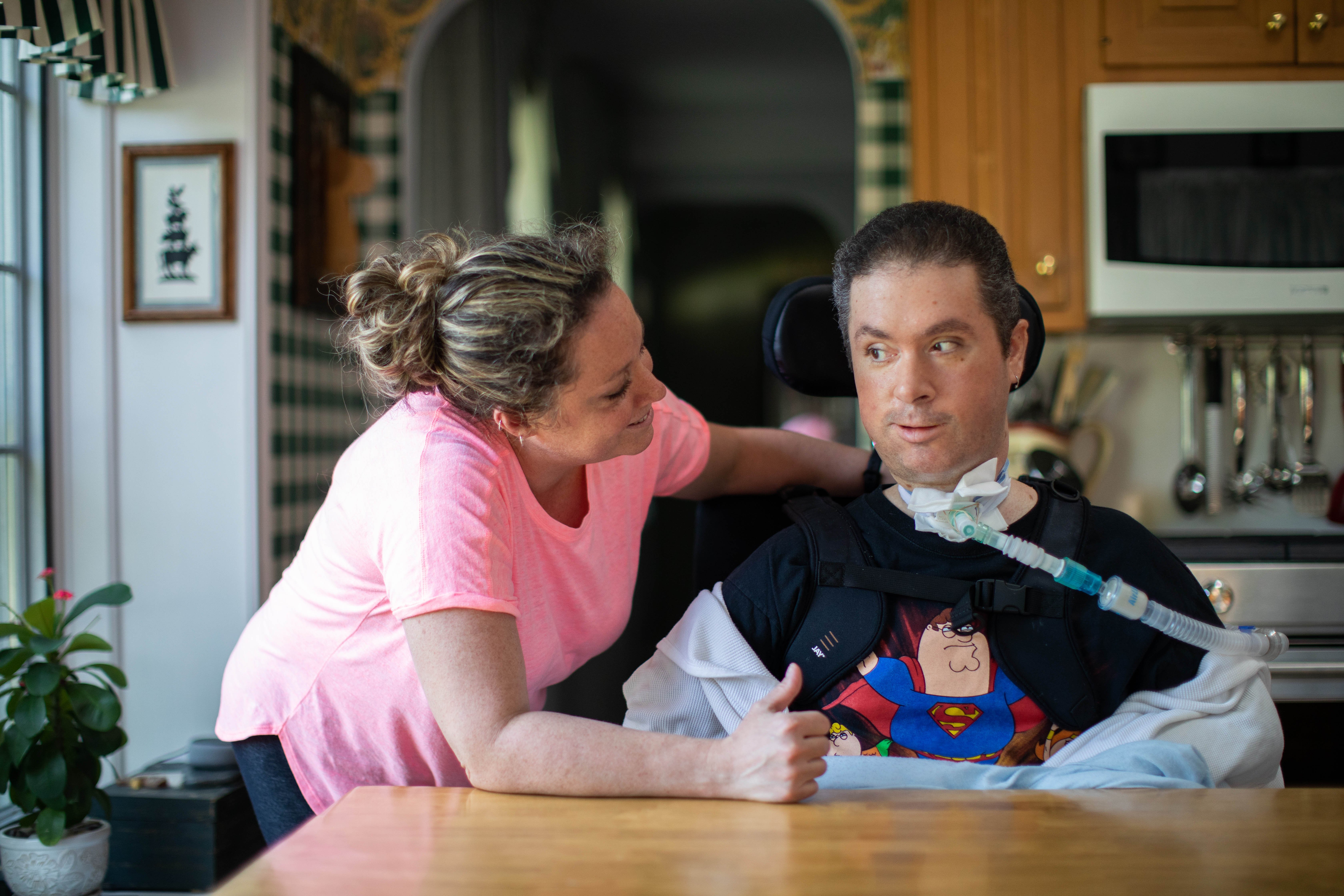 "A nurse's communication skills take many different forms," Pfeiffer says. "Their smile is the most important one. A genuine smile gives a patient a sense of comfort, knowing that their nurse cares about them."
Of course, nurses have been wearing masks and other PPE since the COVID-19 pandemic began, so smiles can be a little harder to come by these days.
"Beyond that, there are many communication styles a good nurse knows how to work with, and not all of them are verbal. A great nurse can communicate in ways that make a patient feel at ease and feel confident that they will be cared for."
3.

Empathy

must be one of your nursing strengths.
Caring, compassion, and empathy sometimes are confused as one and the same, but there is an important distinction. Empathy is the ability to really hear and share in a patient's feelings. For a nurse, this doesn't mean you always have to agree with what a patient or their family thinks. And for your own self-preservation, you don't need to internalize the pain and suffering they may be experiencing. But it is very important that you listen and try to understand where they're coming from.
A great nurse can make each patient feel seen and heard, without judgment, and with a recognition that each individual has their own valid set of values, life experiences, and perspectives.
4. A good nurse displays a keen

attention to detail

.
When it comes to providing medical care, attention to detail is crucial. Even in the most busy, hectic environment, a good nurse must be detail-oriented, making sure that instructions are followed to the letter, ensuring proper medication dosages, and keeping accurate records.
In the home care setting, a nurse serves as the detail-oriented coordinator of patient care. A good nurse will be the first to notice subtle changes in a patient's medical condition and alert physicians and other members of a health care team to respond in ways that can avoid a serious adverse health event or unnecessary hospitalization.
5. Most jobs call for them, but

problem-solving skills

are also important characteristics of nursing.
Similarly, a great nurse exercises excellent judgment and can think quickly to anticipate and address problems. Kathleen Pfeiffer tells us, "No two patients are ever the same, so a good nurse is always solving problems and trying to individualize what is the best care for each patient."
Being set in one's ways is not a useful quality for a nurse. Providing excellent health care can be very dynamic and unpredictable at times. A great nurse is willing and able to be flexible and adapt to any unforeseen circumstance.
In the day-to-day provision of health care, it is up to nurses to sometimes juggle hectic schedules and competing demands, to make calm decisions and respond to unexpected events effectively, and often, to find creative ways to make a difference for patients in the limited time you are able to spend with them.
6. One of the best qualities in a person

—but especially

a nurse—is

r

espect

.
Decision-making on the job can be a delicate balancing act, and when it comes to nursing, respect goes a long way. Whatever may come, it is important for a good nurse to honor healthy boundaries and respect all of the diverse people you serve and work with.
A nurse who exercises respect for all coworkers, patients, and families will receive the same in return. This quality is demonstrated by a professional demeanor, a mindfulness for rules and confidentiality, and a high regard for each patient's wishes.
In the home care setting, when a nurse enters a patient's home, they enter the patient's life. It is crucial to get to know each patient and their family as individuals, and to respectfully and unobtrusively work in concert with their desires and schedules. "We are in our patients' homes and we must respect their lifestyle, their environment, and everything they believe in like it is our own," Pfeiffer says, "Without respect, you cannot succeed as a home care nurse."
7. A successful nurse is a

self-aware

nurse.
To create a great career in nursing that works for you, it is important to really know yourself. Not every work environment will be the best fit for you. Some nurses thrive on the excitement of a busy emergency ward. Others prefer the quieter, longer term, one-on-one attention they can give patients in the home care setting.
Nursing jobs vary greatly in terms of how emotionally and physically demanding they can be, and in different ways. A good nurse will enjoy a long and fulfilling career by being self-aware and gravitating to the kinds of work that best suit their own personality, priorities, interests, and physical stamina.
8. One of the most important nursing strengths is a

desire to keep learning

.
Medical knowledge and technology are advancing very rapidly, and a great nurse must have a genuine sense of curiosity to keep working on their professional development, improving their skills, and learning new things.
"Health care is constantly changing," says Pfeiffer, "and a great nurse changes with it and stays knowledgeable of all things small or big."