If you're the kind of person who loves helping people, you may be drawn to becoming a home health aide (HHA) or a certified nursing assistant (CNA). Do you know the differences between HHA and CNA training and job duties?
Learn about job opportunities at BAYADA>>
The job description for both HHA and CNA means being a personal care assistant for clients who need some kind of help or companionship, many of whom are elderly, chronically ill, disabled, or in various stages of dementia. Both career paths can be highly challenging and deeply rewarding, but they aren't the same.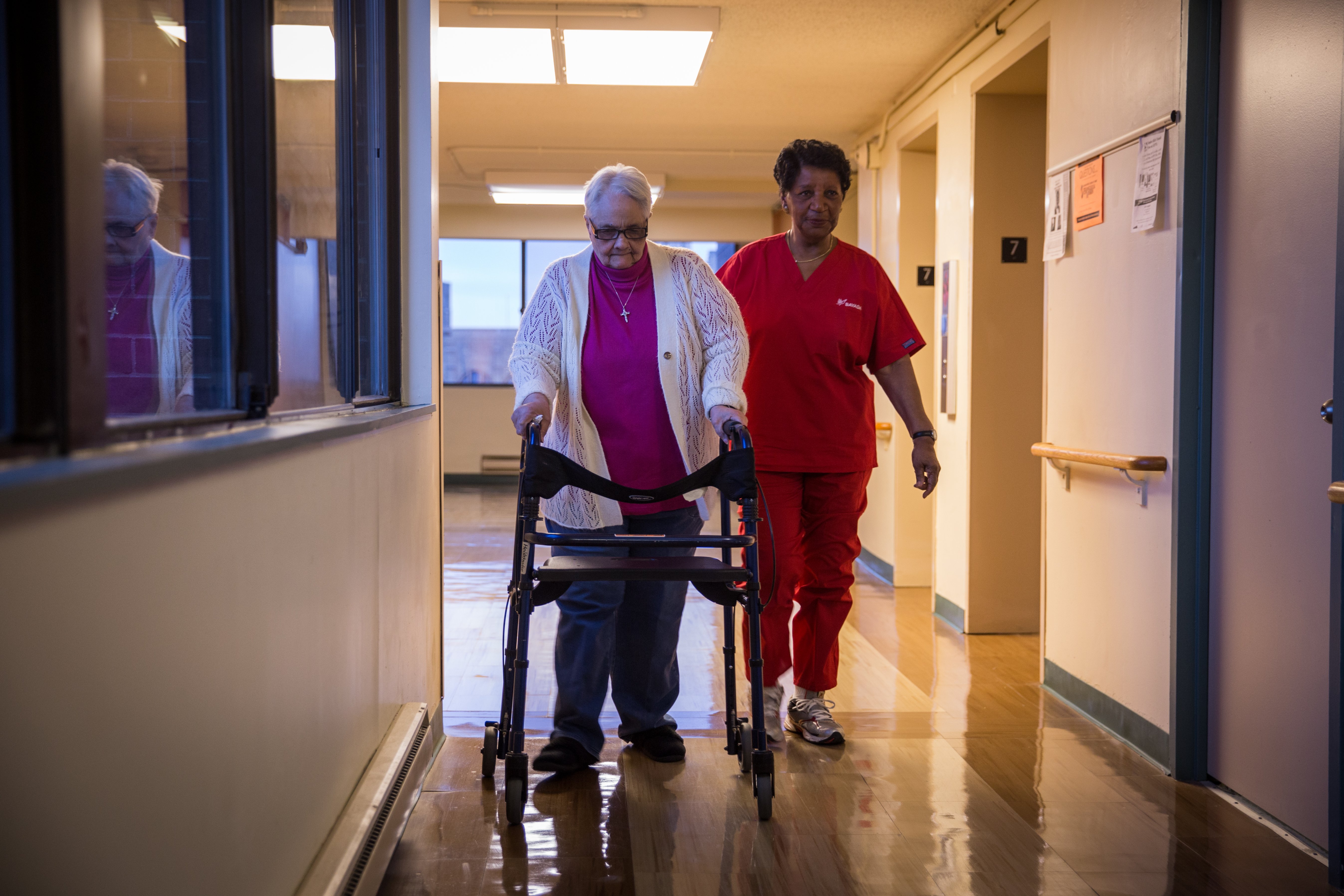 We want to help you understand how a home health aide and a certified nursing assistant are similar in their job opportunities to provide important care and make a meaningful difference in people's lives, as well as the differences between an HHA and a CNA in their education and training requirements.
HHA vs. CNA
Home health aide duties and responsibilities
On the most basic level, being a good home health aide means being a compassionate caregiver helping another person. Home health aides provide basic, personal care to clients. An HHA may assist with bathing, dressing, and other self-care and hygiene needs. As needed, an HHA also may:
shop for groceries
prepare meals
help clients eat
perform light housekeeping duties, such as laundry
provide occasional transportation where state regulations allow
Although an HHA job description focuses on providing non-medical care only, some states allow home health aides to administer medications and check vital signs if supervised by a nurse or other licensed health care professional.
CNA duties and responsibilities
Like HHAs, certified nursing assistants working in the home setting provide companionship and help clients with household duties, activities of daily living, and personal care such as eating, bathing, and dressing.
In some care settings in certain states, CNAs can perform a few job duties not performed by an HHA, such as:
transfers in and out of a bed, chair, or wheelchair
monitoring vital signs
administering medications
documenting changes in health condition
reporting to doctors or nurses.
In nursing homes and other long-term care facilities, CNAs are often the primary caregiver and have more contact with the patient than any other staff member.

Home health aide training
If you love helping people, you could be qualified to become a home health aide. The US Bureau of Labor Statistics notes that while many HHAs have a high school diploma or a GED, formal education generally is not required to be an HHA. Some states do offer a training and certification process to become a certified home health aide, or CHHA.
CNA certification
CNAs, however, must pass a state licensing exam to be certified. This requires a formal training program offered by community colleges and vocational and technical schools. Candidates must learn basic principles of nursing care and complete several hours of supervised clinical experience.
HHA: primarily in-home care
As their job title suggests, a home health aide usually cares for clients in their own home, with the remote supervision of a nurse manager. In the home setting, you get to work with one person at a time, giving you the opportunity to develop meaningful, personal relationships and provide companionship and friendship in addition to your professional care services. Depending on your chosen schedule, it's possible to visit several clients in a single day.
CNA: many health care settings
Certified nursing assistants, on the other hand, tend to work in a wider variety of health care settings. CNAs can be part of a care team in home health care, a doctor's office, hospital, surgical center, retirement community, nursing home, hospice, or other care facility. In a facility setting, CNAs work with multiple patients in one shift, helping to administer medications, control and prevent infections, and document patient care while reporting in person to a supervising nurse.
Home health aide as a career
As a leading provider of comprehensive home health care services, BAYADA offers our own classroom and hands-on training programs for home health aides to learn how to provide specialized care for certain client populations, such as people with Alzheimer's disease and other forms of dementia.
In some states, HHAs can pursue additional training and pass a national medication aide certification exam (MACE) to become a certified medication aide, allowing them to administer medication and monitor patients for adverse reactions in a hospital or long-term care facility.
Certified nursing assistant as a career
Because of the wider variety of health care settings employing CNAs, you may find greater opportunity for career advancement by either pursuing advanced certification or moving into an administrative role.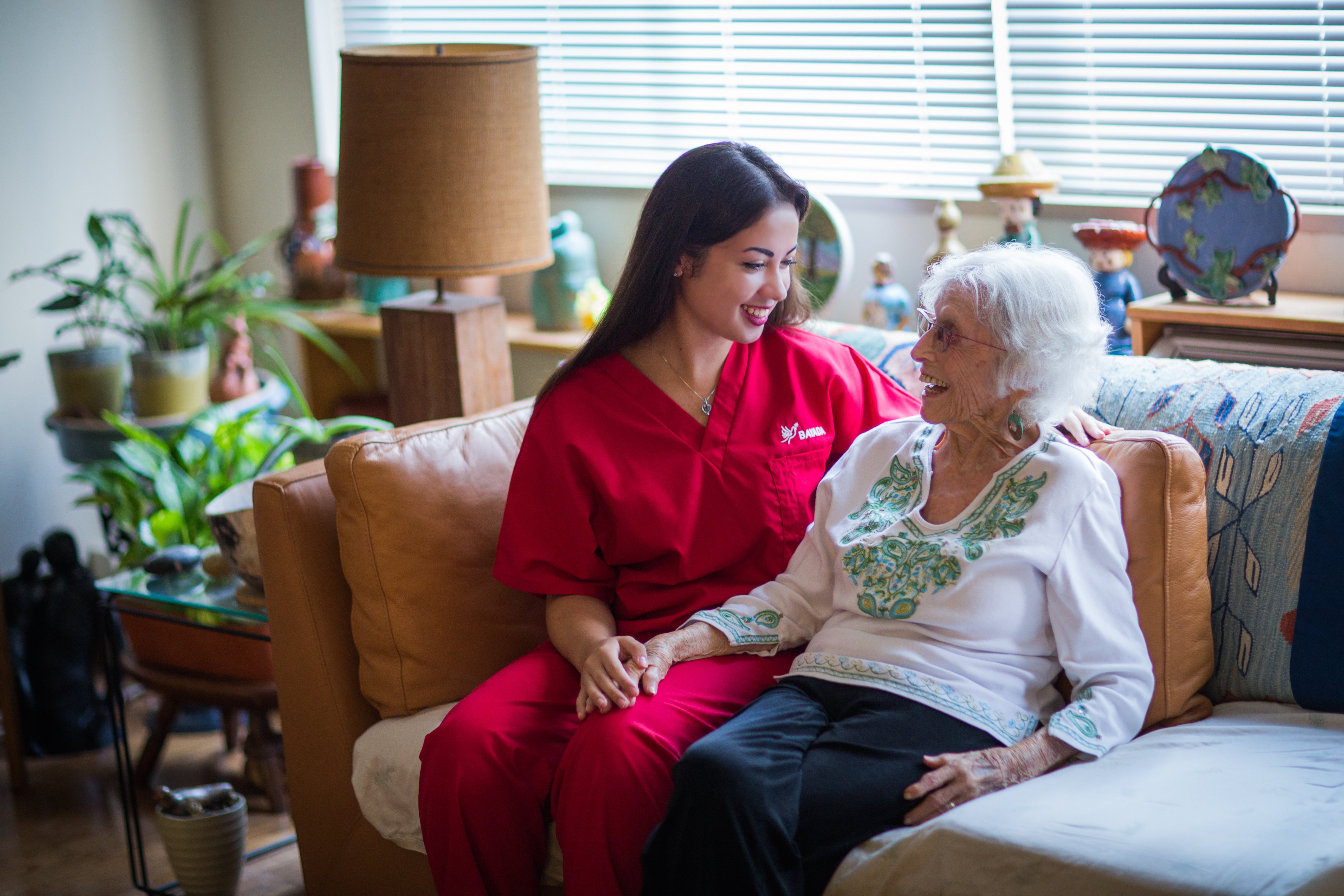 Whatever path you choose, the job opportunity is real. The US Bureau of Labor Statistics expects demand for HHAs and CNAs to grow much faster than other occupations. A great place to take advantage of that opportunity is BAYADA. Work here, and you'll love what you do.