More than 54 million people provide unpaid care to a loved one who is aged or disabled. For primary caregivers—who are often either a spouse or child—this kind of intense caregiving can take an untold toll on their mental, physical, and emotional strength over time, often resulting in fatigue, depression, and burnout. For those caring for aging loved ones with dementia, the responsibilities can be even more demanding—and the side effects even more debilitating.
Respite care for the elderly (or younger) provided by a health care professional can be a welcome relief when primary caregivers are overwhelmed and need to disconnect from their care duties. It's even a great option to take advantage of when a work or family responsibility or activity takes priority.
Am I a caregiver…or am I just a loving family member?
Part of the challenge of encouraging caregivers to care for themselves from time to time, is convincing them that they are not just family members; they are truly doing jobs that professional caregivers do. Many spouses feel they are just living out their vows (in sickness and in health!) and children feel like they are "paying back" their parents for taking care of them when they were young.
Those are noble reasons for taking care of a loved one, but it doesn't mean you have to be Superman or Superwoman. In fact, wearing yourself out caring for another is not good for you or the other person. Occasional respite care is a great way to recharge and reset and help prevent resentment that sometimes builds when providing ongoing care to a loved one.
What is respite care?
Respite care is short-term planned or emergency temporary care provided to a child or adult to relieve the responsibilities of the primary caregivers. Services, usually provided by a home health aide, are wide-ranging and flexible. In some cases, assistance with tasks such as bathing and other personal care may be all that is needed, while others include companionship, meal preparation, light housekeeping and laundry, errands and shopping, and transportation to appointments.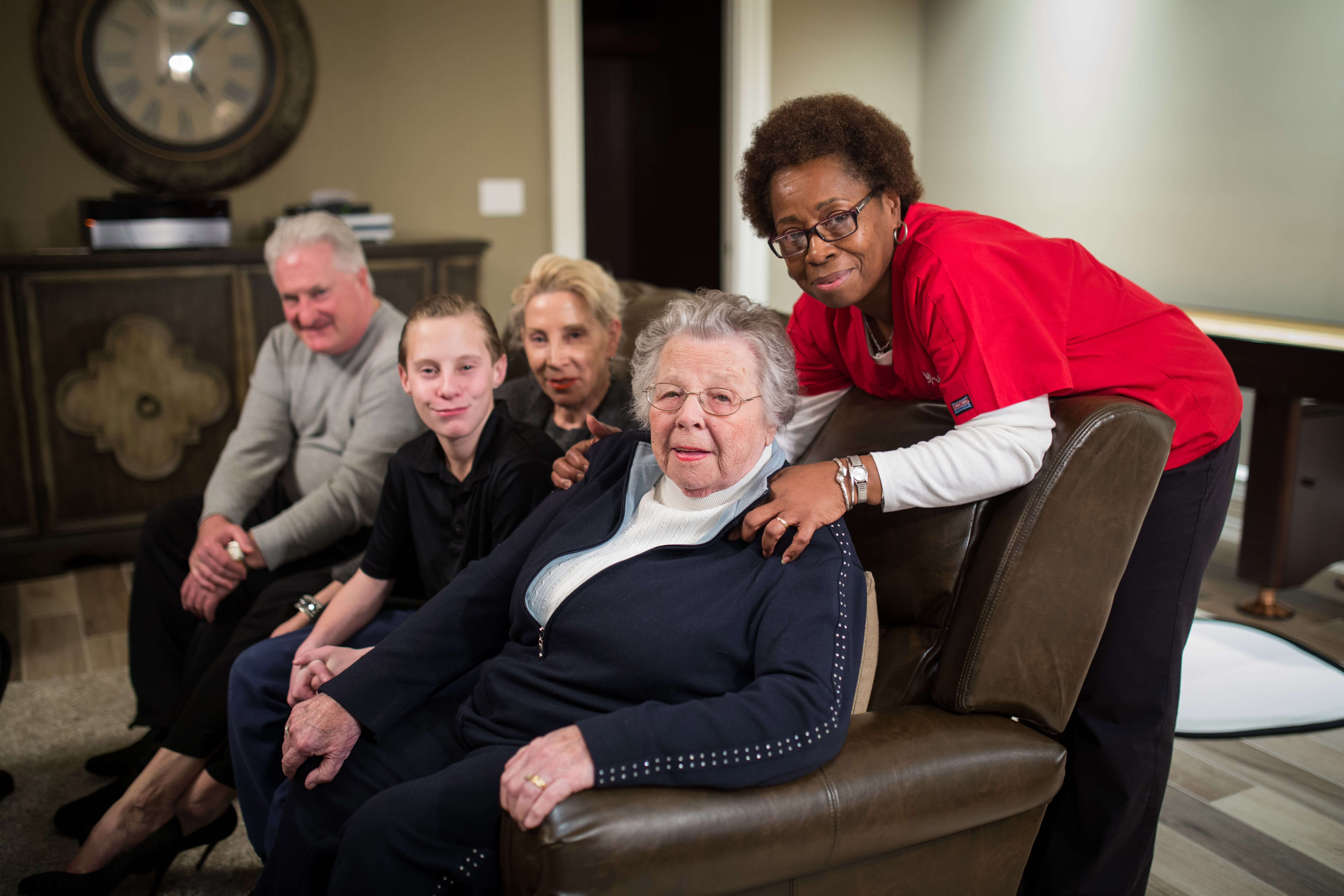 I need a break. What are my options?
There are several different options or models for providing respite care.
In-home respite: This is the most common form of respite care. Care can be either for a few hours a day or around the clock in the client's home. Prices for this service varies depending on geographic location, hours needed, and skill level of the paid caregiver with supervision from a registered nurse. There are several advantages to at-home respite:
The paid caregiver can come a few days before the care is needed to meet the client, learn their routines, location of medications, food likes, dislikes, patterns, schedules, etc.

It is less disruptive to the client as they get to stay in familiar surroundings.

The family can meet the caregiver in advance, giving them peace of mind about who is staying with their loved one.
Facility respite care: Assisted living communities often offer respite care as a temporary solution for those living in their own homes. For those considering a new, permanent living arrangement, this is an opportunity to try it out and see if they like group residential living. The drawback of this option is that many facilities require the same amount of paperwork, health requirements, etc. as if you are going to be a permanent resident. It may not be worth the time and effort. Also, they may have a minimum stay requirement that exceeds your loved one's need or financial ability. Note: While COVID-19 is still actively circulating in the general population, group settings may increase the risk of transmission.
Emergency respite care: There may be a need for respite care on an emergency or unplanned basis, such as the hospitalization of the primary caregiver, an unexpected business trip, etc. It's a good idea to have a plan in place with a home care company or assisted living facility so you aren't scrambling to find a provider should an emergency arise. Keep in mind that assisted living communities cannot guarantee room availability on short or no notice.
Adult day care respite services: Most communities have adult day care programs that provide transportation, meals, health care oversight, companionship and activities for a large part of the day (eg, 8:30am-3:30pm). This option is not only a stimulating diversion from your loved one's regular routine, it is a great option for those family caregivers who don't have daytime availability. Though many programs are for Medicaid eligible participants, most centers offer the service for a fee commensurate with or above their Medicaid reimbursement rate.
Informal sitter services: If respite is only needed for a few hours (eg, for the caregiver to go to a doctor, have lunch with a friend, get a manicure, go food shopping, etc.) community civic groups (eg, churches, volunteer programs) can often provide 2-3 hours of companionship and supervision at no charge.
We're here for you!
Your loved one needs you, but you can't be your best self when you're tired, stressed, and overwhelmed. Let BAYADA help you find some balance in your life by providing high-quality respite care to your family member. Call your local BAYADA office about personalized respite care services to meet your and your loved one's needs.